Scrub Solo Series: 1. Soloneliness 2. Disolocation 3. Soliloquy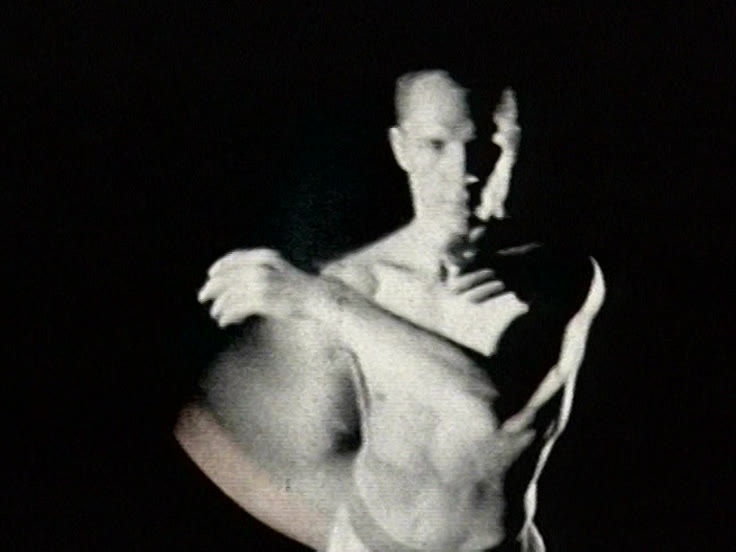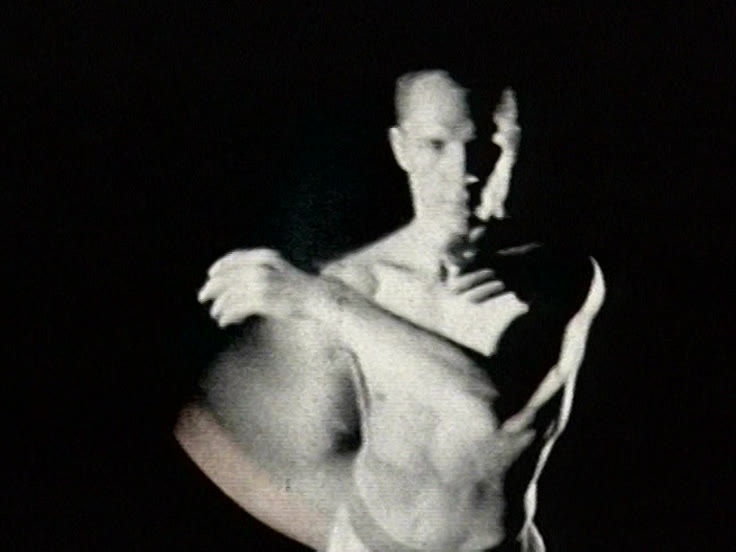 Unable to play video - your browser does not support any of the available video types.
Computer-animation makers are still unable to generate the perfect representation of a human figure. When technology comes so close to physical nature, it turns out time and again how complex and sophisticated human movements are, and how difficult it is to deceive our perception of them. From the first moving pictures to the latest digital simulations - virtually real - man has been trying to beat technology, with the boundaries between real and fake growing thinner and thinner.
That the complexity of human movement had perhaps better be approached with the help of the imagination is something that Francis Bacon, painter and 'fan' of the studies of the early photographer Eadweard Muybridge, already understood. Antonin de Bemels, in his 'Scrub solo series', a…so spares himself the trouble of trying to make the movements of the human body look real, and associations with Bacon's work inevitably force themselves upon us.
In close cooperation with his model, in this case the dancer Bud Blumenthal, the artist draws on old and new media for a poetic reflection on our perception and understanding of physical movement. Within a dark space, minimally defined by a single bright light, the dancer is the personification of a human being in motion. His lonely turns are stopped, magnified, repeated and reversed into a play of shadows and muscles. Using a Super 8 to record the images which are subsequently digitized, De Bemel gives himself two opportunities to distort the images: by playing with (lack of) light and by using the technique of 'scrubbing' to manipulate the lapse of time.

Netherlands Media Art Institute, Vinken and Van Kampen
Read more...
Date: 1999 - 2001
Length: 37'14''
Type: Video
Copyrights: All rights reserved (c) LIMA
Genre: poetry, body art, scratch, dance (artwork genre)
Keywords: body, dance (subject), movement