Identifications: Klaus Rinke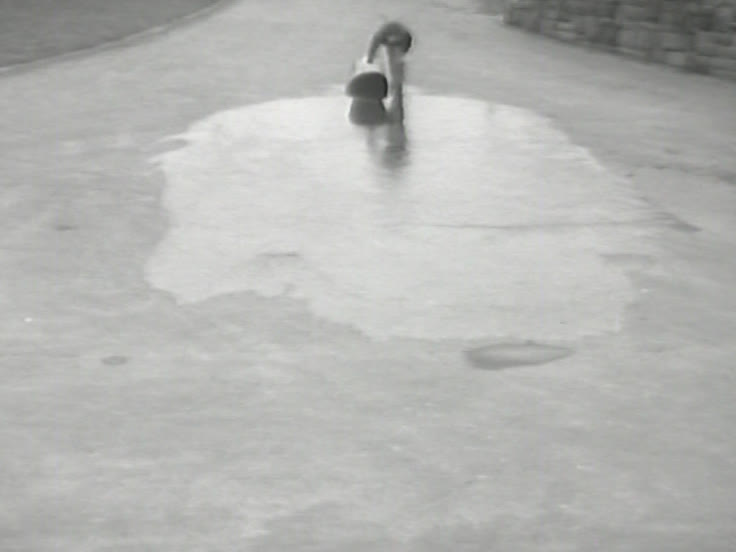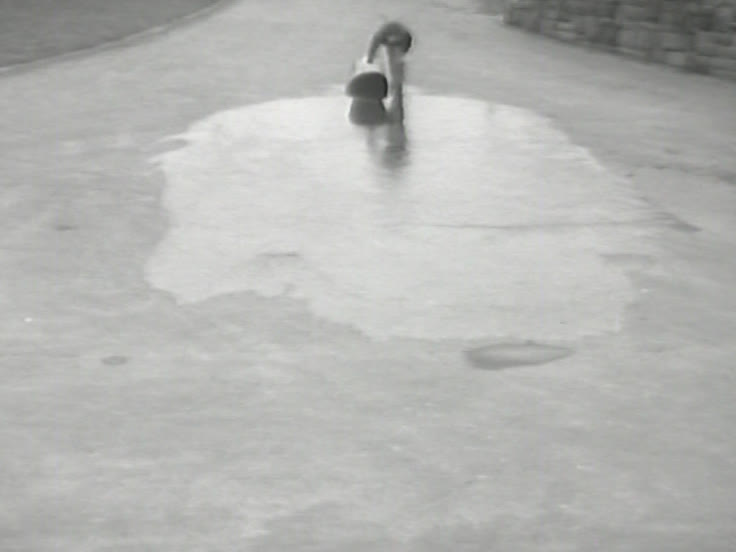 Unable to play video - your browser does not support any of the available video types.
In the series Identifications, works by leading artists from the 1960s were mounted one after the other. These were recorded according to their instructions, and they often feature in their own work.
According to Schum, the title of the series should be taken literally. It underlines the unity between artist and work. When the work was first presented, he explained this as follows: 'We no longer perceive the work of art as a painting or sculpture not connected with the artist. On television, the artist can reduce his work to an attitude, a simple gesture, referring to his concept. The work of art is conveyed as a unity of concept, visualization, and the artist who provides the idea.'
In some of the works, such as, those by Beuys, Ruthenbeck, Rinke, Rückriem… Van Elk, Anselmo, Boetti, Calzolari, De Dominicis, and Gilbert & George, the role of the camera is confined to that of a recording instrument. In others, the artists interact with the camera, as in the case of Fulton, Brouwn, Merz, Zorio, Kuehn, Sonnier, and Serra.

Klaus Rinke tips over a barrel of water towards the viewers; the water takes 50 seconds to reach the edge of the picture. According to Rinke such 'sculptural actions are banal, of course, but wholly new for art in terms of the sculptural process – not as a symbolic action, that is, but as sculptures, almost as traditional sculptures.' Read more...
Date: 1970
Length: 0'53''
Type: Video
Participants: Klaus Rinke
Copyrights: All rights reserved (c) LIMA
Genre: conceptual, performance (artwork genre), television art (artwork genre)
Keywords: registration (technique), art, destruction, movement, process