Maracaïbo, Ships that Pass in the Night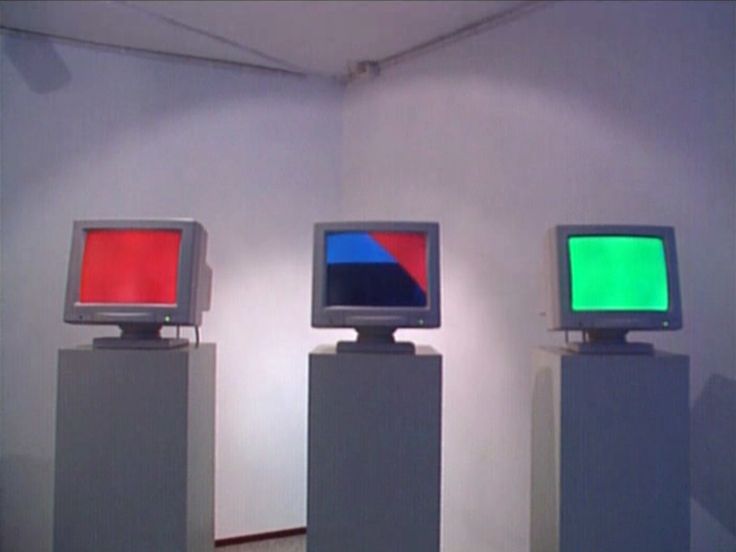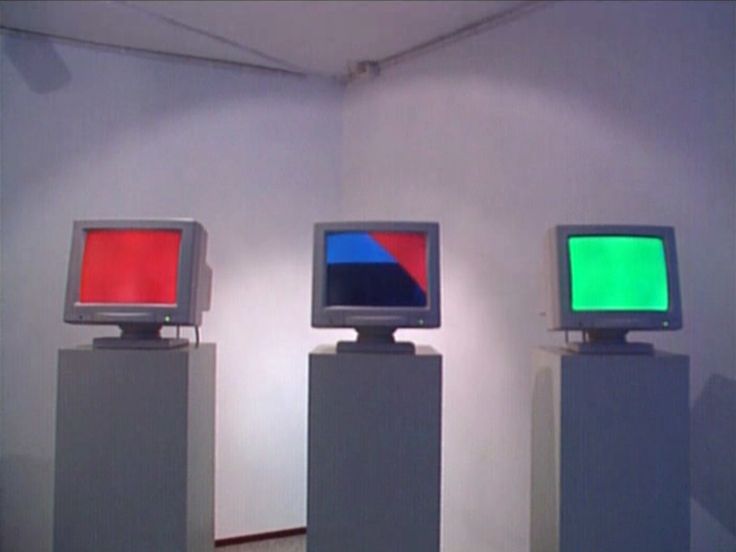 Unable to play video - your browser does not support any of the available video types.
The three monitor video installation Maracaïbo - ships that pass in the night' by Pieter Baan Müller looks austere and clear: three computer monitors side by side on three straight pedestals; there images are green, grey and red, respectively. Formal colour fields, almost in the abstract tradition of Mondriaan. However, if you take enough time for Maracaibo, there is actually a great deal of action. There is the booming sound of an engine, and, at an unexpected moment, a red triangular form begins to move across the light and dark fields of the centre monitor. Literally and figuratively, there is motion in Maracaibo. A white light flashes through the image. Title, sound, image, movement, and light together tell the story of 'Ships that pass in the night'. It…almost feels as if you were on the bridge of a heavy ship yourself, at night sailing over the horizon.... The sounds were apparently recorded in the engine room of a ship, while the light signals are of the same frequency of the Maracaibo lighthouse... Müller was once a long haul sailor himself. This was when he recorded these sounds, for his father. All these years later, he has reconstructed an image from his memory. An image that is clear, but comes and goes. As with the installation: because suddenly the monitors again show only static colour fields. [This installation was featured in the travelling exhibition "The Second, Time Based Arts from the Netherlands" (1996), and the DVD series "Installations 1975-2006" (2007).] Read more...
Date: 1995
Type: Installation
Copyrights: All rights reserved (c) LIMA
Genre: abstraction
Keywords: image, interaction sound/image, memory, movement, personal history, installation - computer-based installation