Vertrouwde Beelden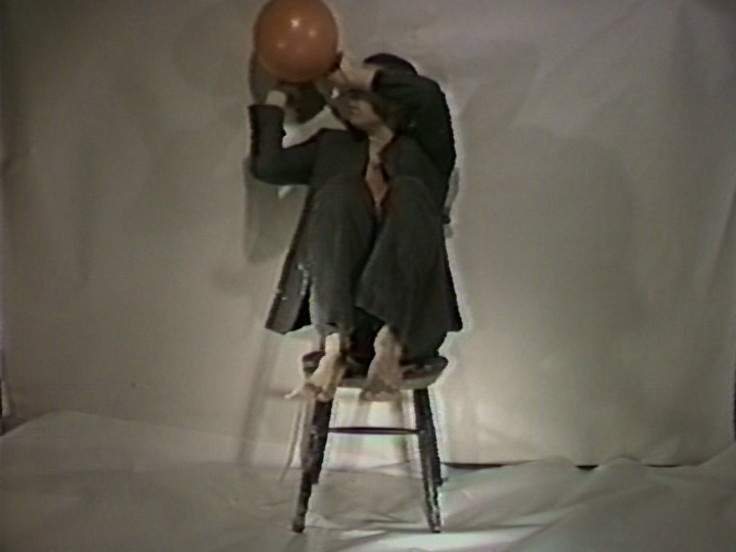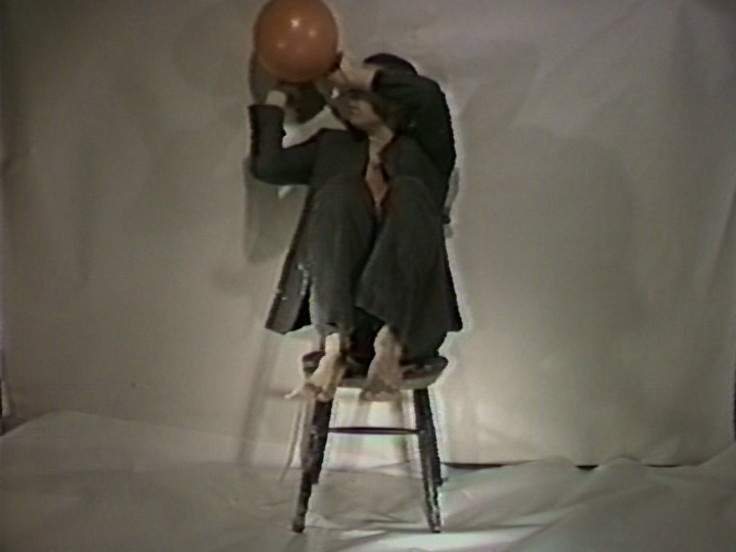 Unable to play video - your browser does not support any of the available video types.
In most of the tapes Pieter Baan Müller produces he performs himself. In the video 'Familiar Images' (Vertrouwde Beelden) he uses three separate chapters in order to depict the relationship with his family.
1. In 'From Insemination to Birth and what comes next' Müller teaches a lesson in sexual education that seems to speak for itself. By jumping up and down with two shopping bags in his hands and finally 'ejaculating' a white fluid out of his mouth, he depicts the impregnation. In the four following scenes, Müller uses his body to show us what happens next.
2. In 'At home' Müller presents us with an alternative for the traditional family portrait on the mantelpiece. As he hammers his own photograph to the wall, we see how the nail is attached to the min…ature rubber house on the head of the artist. When Müller walks away – leaving the 'house' to dangle beneath his picture – he creates an unconventional family snapshot which seems to represent the difficulty of leaving the parental home.
3. The chapter 'Kisses' shows the love Pieter Baan Müller has for himself as he is gently kissing his own monitor image, projected on a white background.

Netherlands Media Art Institute, Selina Schepers Read more...
Date: 1985
Length: 8'55''
Type: Video
Copyrights: All rights reserved (c) LIMA
Genre: performance (artwork genre), self-portrait
Keywords: everyday life, painting (subject)