Point of Reference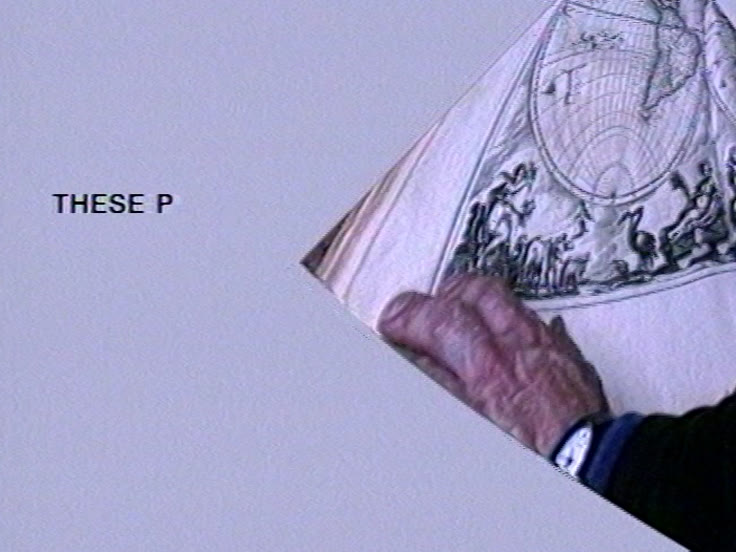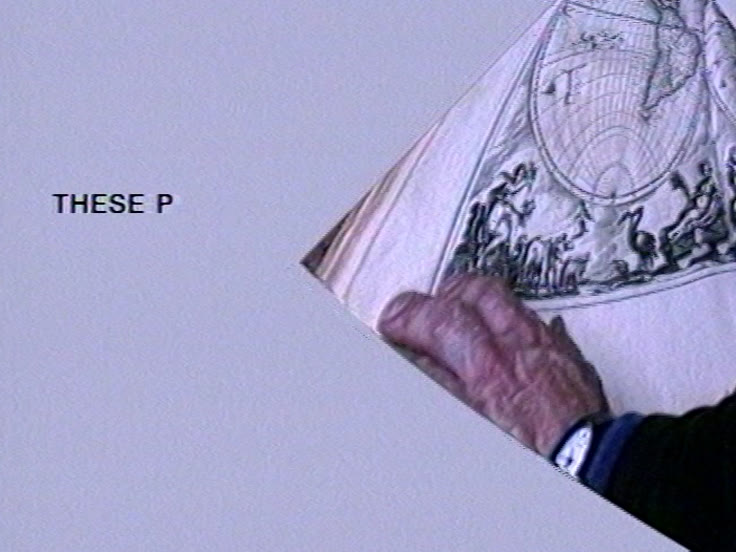 Unable to play video - your browser does not support any of the available video types.
'Point of Reference' refers to the mind's eye, memory and the universe as coherent systems. The video work combines images of the 17th century reference library of Leiden in the Netherlands with whispering sound, suggesting the escape of ideas from the books. At a certain point, a man's face in profile comes into view, placed on the right side of the screen. Images in a conical shape seem to flow directly from his brain. The distorted sound is reminiscent of human voices. The images are interrupted by a blank screen, words are typed on the white background: 'We distinguish it to be a museum of ideas or a photo album collected and possessed.' The pages of an old manuscript are being turned, referring to theories on mathematical calculation and showing ancient m…ps of the world. Once again, text appears on the screen: 'The past becomes a fiction without an index or a fixed point of reference.' Close ups of book bindings reveal dates in a distant past.

Netherlands Media Art Institute, Stefan Aquilina Read more...
Date: 1990
Length: 12'43''
Type: Video
Copyrights: All rights reserved (c) LIMA
Genre: conceptual
Keywords: communication, information, perception, time