Somersault (part of Summer Salt)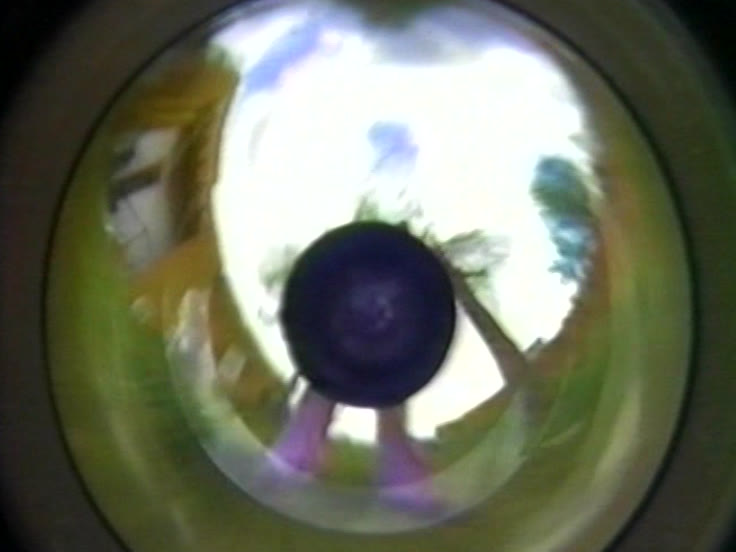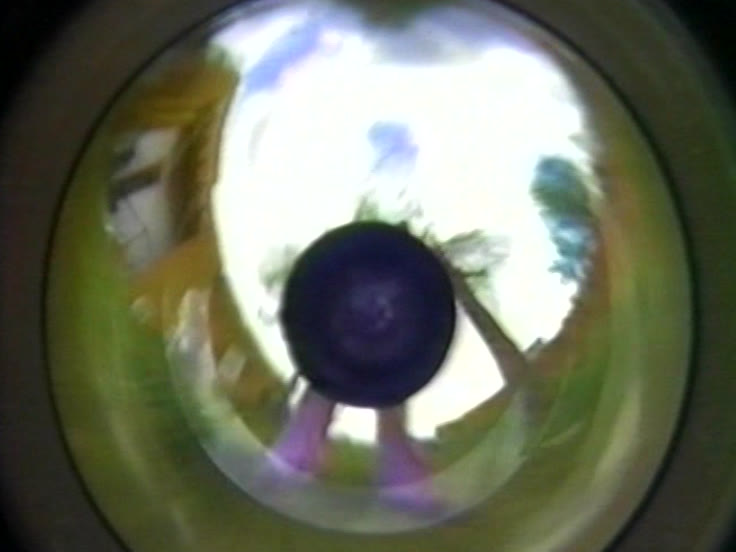 Unable to play video - your browser does not support any of the available video types.
Steina's works from the late 1970s and early 1980s are exercises in the phenomenology of vision and the redefinition of space and landscape. The artificial vision she generates allows the viewer altered perceptions and spatial perspectives created with mechanized devices. Steina's 'Somersault' is an extension of her 'Machine Vision' tapes, a series which began in 1975 while she was living in Buffalo, N.Y. The work, however, is unique in this series as it concentrated on herself instead of a public sphere, which is central to the other works. Consequently, it also differs from the 'Machine Vision' tapes in the way the image is generated, as she is controlling the movements of the camera with her own body instead of with a mechanical device. In this playful vide…, Steina uses a camera with a mirrored lens. The effect is a body that looks wrapped around the camera itself. In a merging of artist and machine, each spin and 'somersault' of the camera produces a dizzying mutation of the panoramic image. Read more...
Date: 1982
Length: 5'15''
Type: Video
Copyrights: All rights reserved (c) LIMA
Genre: performance (artwork genre)
Keywords: registration (technique), body, image, movement, perception, process, video (subject), installation - sculpture