Warp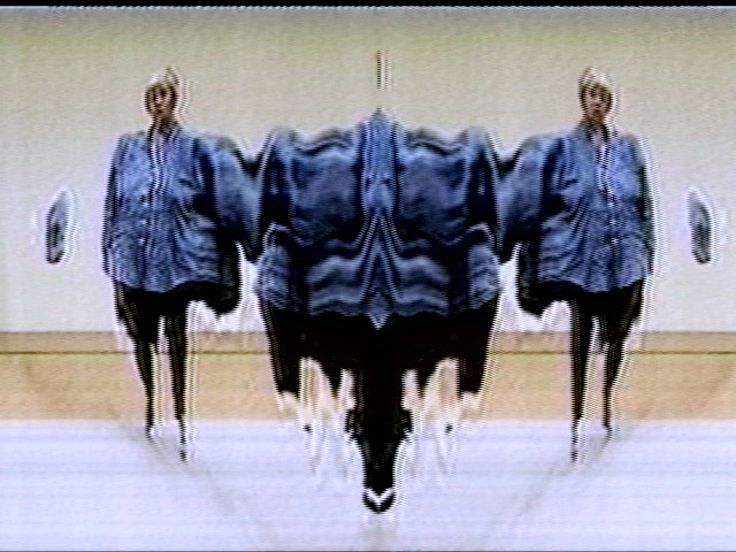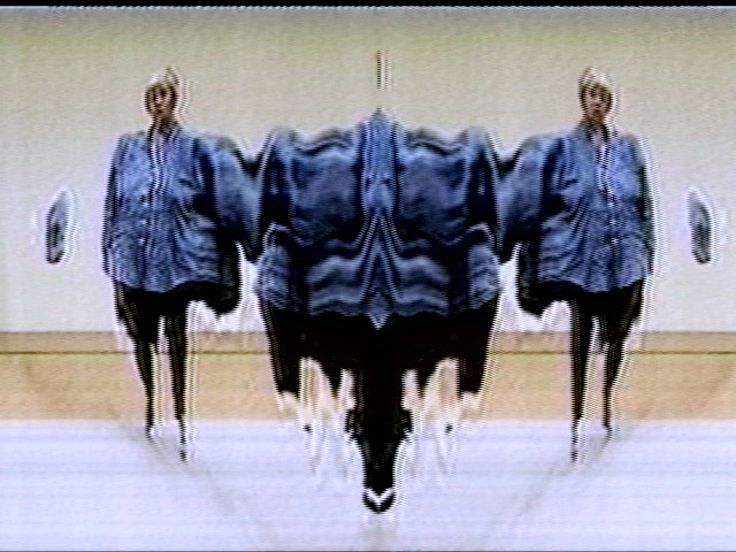 Unable to play video - your browser does not support any of the available video types.
"Warp" was created using the Imagine/ine software, developed in 1997 by Tom Demeyer at STEIM, Amsterdam. This software was developed in close collaboration with Steina herself. At the time of it's creation Image/ine was the first piece of software which allowed users to manipulate uncompressed video in real time on consumer grade computers.

"Warp" makes use of two features of the Image/ine software: the first feature - 'warp' - is a time delay mode, which scans one line at the time, leaving the rest of the image motionless. With the second feature - 'slit scan' – a point or line in a continuously moving image is captured and streamed forward. The capturing line can be at the sides, middle, top or bottom as seen in the video.

Steina's image in "Warp" m…rphs continuously, through both the software effects and her natural movements. The fluctuating image reveals multiperspectival movements and a trail of sculptural forms of movement are left behind in the video.

Through spatial immersion in "Warp", one becomes aware of the interactions between body-and-machine and machine-and-machine and that is not an activity with external features but an internal process. Read more...
Date: 2000
Length: 4'12''
Type: Video
Participants: Tom Demeyer
Copyrights: All rights reserved (c) LIMA