When Adar enters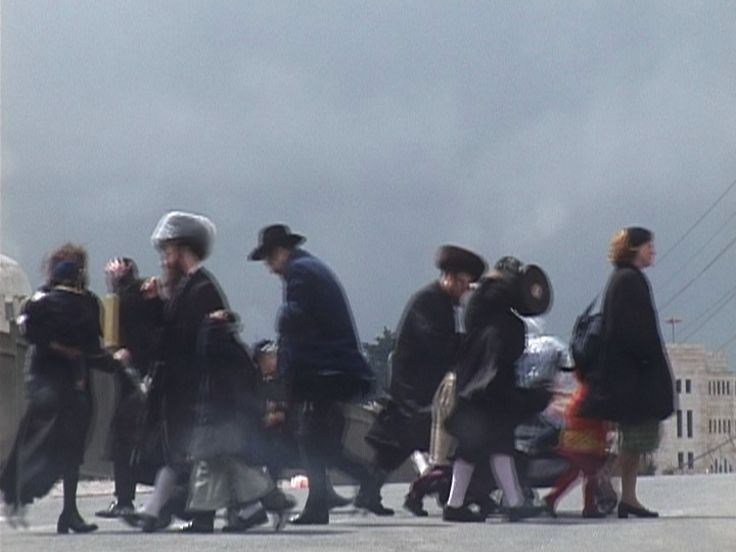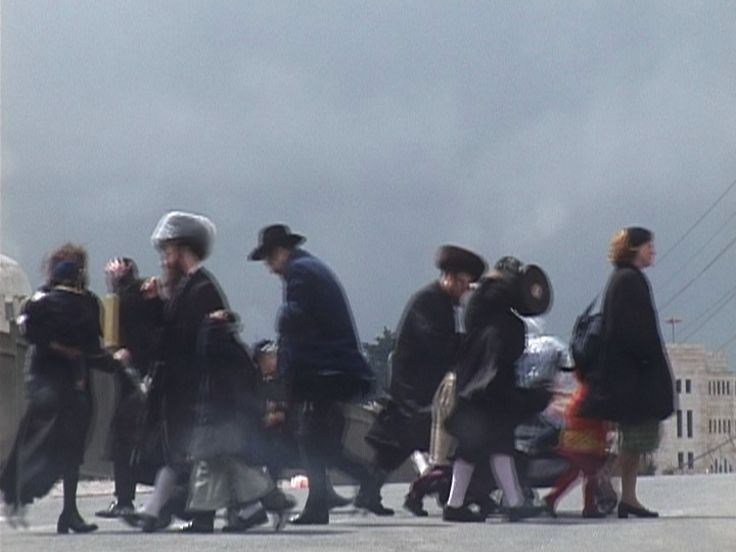 Unable to play video - your browser does not support any of the available video types.
In her work Bartana raises questions concerning the place of rituals and ceremonies common to Israeli society. In this instance she observes a group in Israeli society that carries out religious practices* within a closed community. She examines how feelings of self-hatred are converted into hatred of the Other, and she asks the penetrating question as to whether it is possible to see this work outside its religious-cultural context. Bartana has chosen to film Purim because it is the only holiday during which, in contrast to all other days of the year, religious Jews permit themselves to cast off the bonds of 'prohibited and permitted' behaviour.

Young and old are shown in carnival attire - dressed as animals, characters from literature or history, soldiers… and policemen. Girls and young women are preening in bridal gowns - Queen Esther on the eve of her wedding, celebrating the victory of her people. Each spring the Purim holiday celebrates the rescue of the Jews in the kingdom of Ahashveros in Persia from Haman's plot to exterminate them. It is considered a blessing to devote the Purim holiday to a feast with drinking, merriment, the exchange of delicacies among friends and giving gifts to the poor.

Throughout the video we are witness to stolen glances directed back towards the camera and hidden faces that create a sense of threat and approaching catastrophe. Despite the costumes and the carnival atmosphere, the exceptional presence of a camera in the religious quarter and the sense of strangeness and suspicion evoked by its very presence, reveal the fear that outsiders are taking advantage of the ultra-orthodox image by entering their world with a camera capable of conveying, not the codes of that world, but only its masks to a culture that is sensitive to the power of the image.

Edited version of 'Adar Brings With It Great Rejoicing' by Galit Eilat.
Full text available.


Read more...
Date: 2003
Length: 6'57''
Type: Video
Copyrights: All rights reserved (c) LIMA
Genre: (experimental) documentary (artwork genre), discourse / essay
Keywords: identity, religion, culture, politics, war, fear