Communist Body/Fascist Body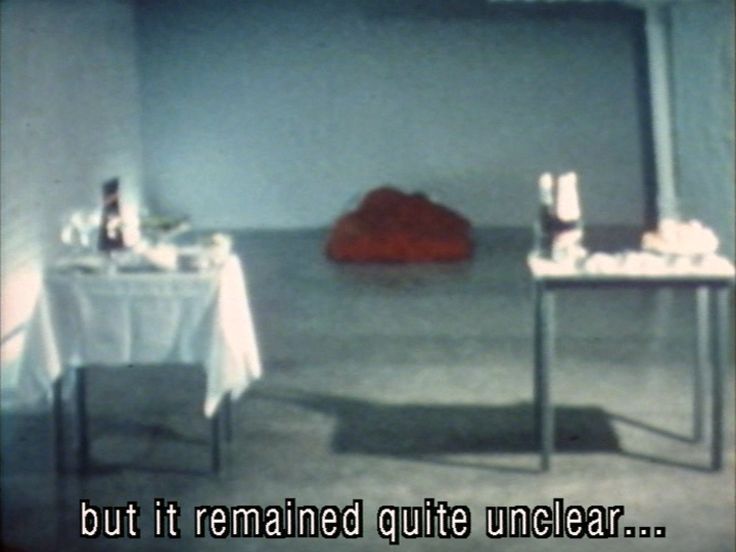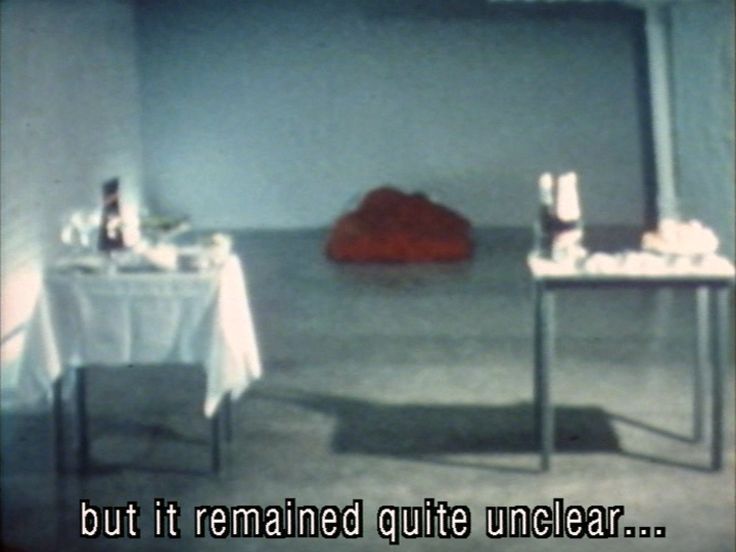 Unable to play video - your browser does not support any of the available video types.
Both the initial form and the documentation of the performance 'Communist Body/Fascist Body' are different from the performances that together constitute the 'Relation work' series. Ulay and Abramovic's shared birthday on November 30th, 1979, served as the starting point for this work. Eleven guests were invited to come to the Zoutkeetsgracht 116/118 in Amsterdam at a quarter to midnight. These were acquaintances of Ulay and Abramovic, people who knew that their birthday would begin at twelve o'clock. When they entered, they found Ulay and Abramovic lying on a mattress on the floor. Two tables, covered with such delicacies as caviar and champagne, were placed some ten metres in front of this mattress, parallel to each other. The birth certificates of the hosts…were displayed on another table. A communist star could be seen on Abramovic's, who was born in Yugoslavia, while on Ulay's, born in Germany, there was a swastika. Three weeks after November 30th, Ulay and Abramovic visited their guests to inquire how they had experienced 'Communist Body/Fascist Body'. Together with the images recorded that evening, the reactions of the guests were incorporated into the end result. Each of the eleven guests had experienced and interpreted the performance differently. This also applied to Ulay and Abramovic. Ulay reported that by twelve o'clock he had fallen asleep, and was totally oblivious of anything that happened later that night. Abramovic, in contrast, had her eyes closed, but was aware of what was going on. She did not go to sleep and was waiting for morning. Abramovic said after the event: 'It was like two opposites coming together in a symbiosis. Our fathers were enemies, and I was in love with the enemy. This was a situation of questioning the absoluteness of life.' Read more...
Date: 1979
Length: 41'40''
Type: Video
Copyrights: All rights reserved (c) LIMA
Genre: performance (artwork genre)
Keywords: registration (technique), life, identity, history, personal history, love, public/private