Light / Dark (compilation version)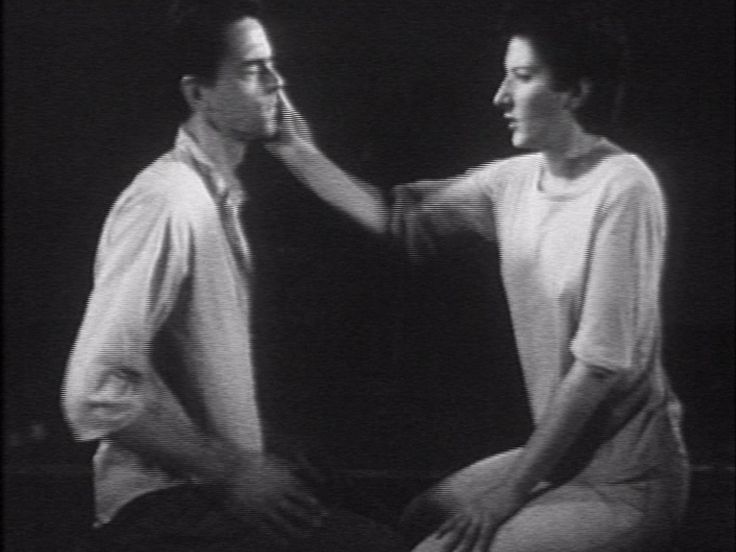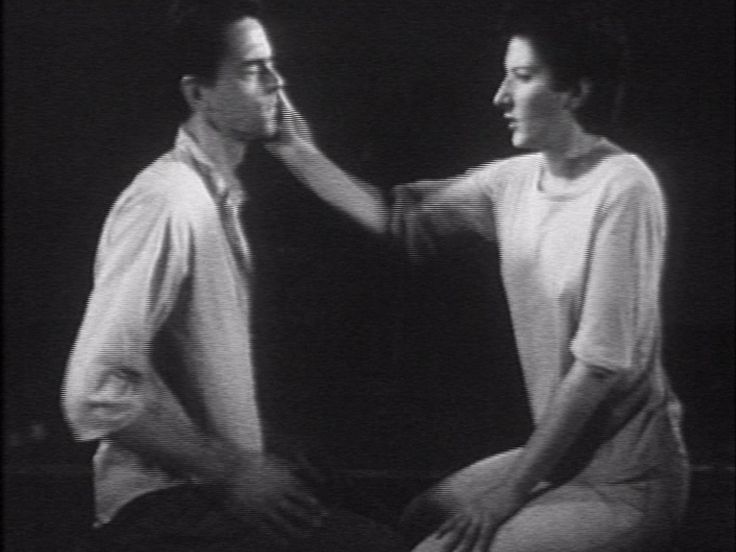 Unable to play video - your browser does not support any of the available video types.
'Light / Dark' took place at the International Art Fair in Cologne, Germany, in October 1977. The performance was later re-enacted in a studio in Amsterdam and filmed by Louis van Gasteren (1978). Ulay and Abramovic face each other in a kneeling position, and take turns to slap each other hard in the face. Due to the strong light shining onto their faces, they cannot see the slap coming from the dark. At the beginning of the twenty-minute performance, Ulay and Abramovic are quietly slapping each other with the right hand on the left cheek. After each slap, the hand that has delivered it is placed back on the leg of its owner, which results in a regular rhythm. This rhythm changes when the pace is increased. During the rest of the performance, the slaps speed u…. Ulay turns his cheek towards Abramovic when she swipes at him whereas Abramovic turns her face away. The performance ends when Abramovic ducks her head, evading the next slap. 'Light / Dark' reflects on the relationship between man and woman. Ulay said: 'We expressed the various aspects between man and women, the work wasn't only about ourselves… Our relationship made the work possible, but the performances were not a direct image of our private relationship.' Nor is 'Light / Dark' about pain, despite the fact that slapping is normally associated with hurting someone. The slapping is used as a means towards a higher end. Abramovic says: 'It is not the pain itself that matters. We never did things for the pleasure of pain. We were looking for a key, a way to break through the body, to open something up, which is a desire that comes from another side of truth or reality.' As with the other work from the 'Relation work'-series, the artists did not rehearse beforehand. It is partly due to this that, almost 30 years later, the viewer watching the video is still fascinated by this performance.

Netherlands Media Art Institute, based on A. Peper Read more...
Date: 1977
Length: 6'37''
Type: Video
Copyrights: All rights reserved (c) LIMA
Genre: performance (artwork genre), body art
Keywords: registration (technique), body, light, violence