Three (compilation version)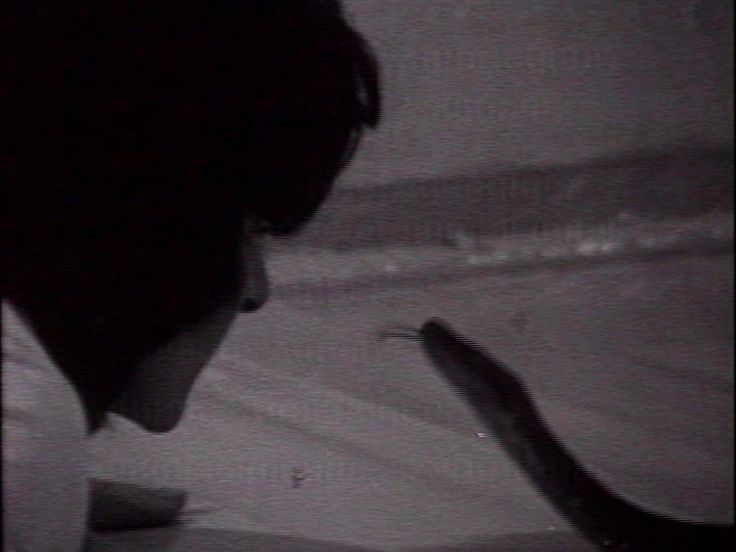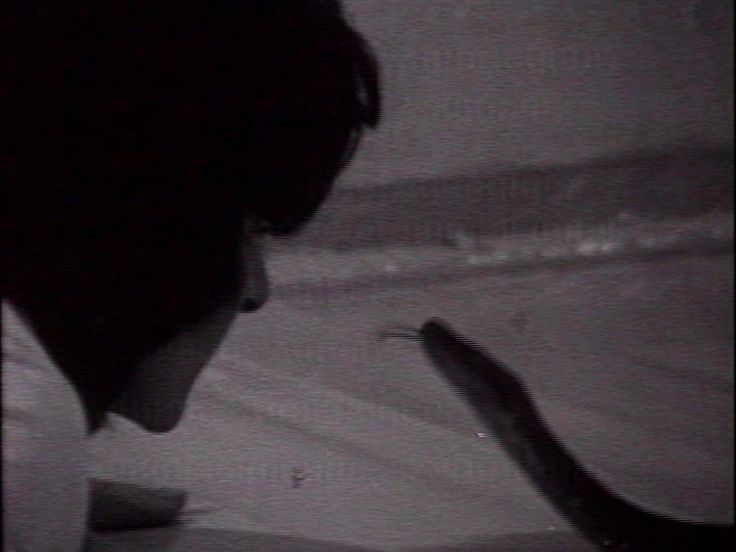 Unable to play video - your browser does not support any of the available video types.
The performance 'Three' took place on November 30th, 1978, at Harlekin Art in Wiesbaden, Germany. The third participant, which is implied by title of the piece, is a snake. Ulay and Abramovic were lying flat on their stomach in one room together with the animal, with which they were trying to make contact via an inventive system. By using a circuit made of wire, and blowing into a bottle or plucking the wire with their fingers, Ulay and Abramovic caused vibrations to be directed towards the snake. In this way, the snake would be stimulated to make a choice between the sides from which it received the vibrations. The registration of 'Three' shows that the snake was obviously more interested in Abramovic than in Ulay. Abramovic lies flat in front of the snake, a…d 'communicates' with it by mirroring its movements. The symbol of the snake is often construed to represent evil. However, the snake originally had a positive significance, symbolizing the creation of the universe. In 'Three', Abramovic tries to restore this ancient meaning by eradicating the fear of snakes. Read more...
Date: 1978
Length: 10'12''
Type: Video
Copyrights: All rights reserved (c) LIMA
Genre: performance (artwork genre), body art
Keywords: registration (technique), body, mythology, fear