Ciò Che Sempre Parla in Silenzio é il Corpo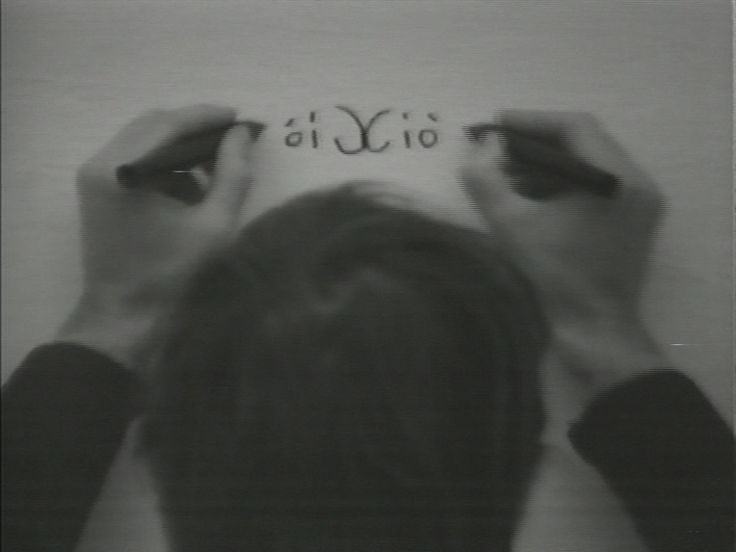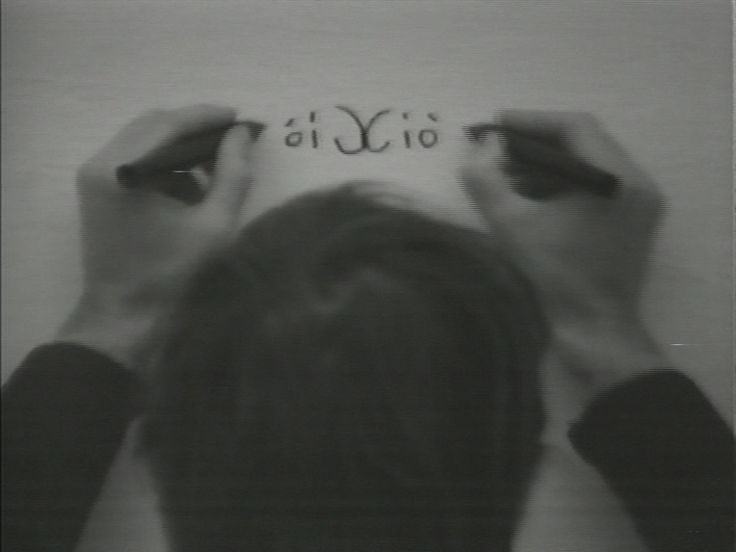 Unable to play video - your browser does not support any of the available video types.
Alighiero Boetti (1940, Turin – 1994, Rome) was involved in the Italian arte povera of the 1960s. The arte povera artists (Boetti, Kounellis, Merz, Pistoletto, and others) dealt in a simple manner with everyday situations that usually go by unnoticed. They often made use of natural, authentic materials. However, in 1969, Boetti distanced himself from the arte povera, because in his opinion the artists involved in this movement attached to much value to the materials used. The gist of his criticism against arte povera was that, according to him, the public aspect was beginning to predominate. Boetti's art undermines the aura of museum-oriented art.
Durability and commercial value are not criteria that Boetti takes into account. This becomes clear in the v…ry short performances from the 1970s, in which Boetti is standing with his back to the camera, writing a sentence on the wall, in ordinary and mirror writing at the same time. The writing is perfectly controlled, in fluent movements he writes with both his right and left hands, forwards and backwards. All that remains of Oggi è venerdi ventisette marzo millenovecentosettanta (Today is Friday, March 27th, 1970) is a photograph. Ciò che sempre parla in silenzio è il corpo has been preserved for posterity in the form of a video recording. In this performance, Boetti writes 'Ciò che sempre parla in silenzio è il corpo' on the wall, which means something like: 'the body always speaks in silence'. With these performances, Boetti seems to want to convey that language is a construction of thoughts that originates in the brain. Language can just as easily be made up of signs other than letters (body language) or of other combinations of letters. For example, language could also be learned as mirror writing. Boetti manipulates language by means of mirror effects, which disturbs the real language.

Read more...
Date: 1974
Length: 2'03''
Type: Video
Copyrights: All rights reserved (c) LIMA