Then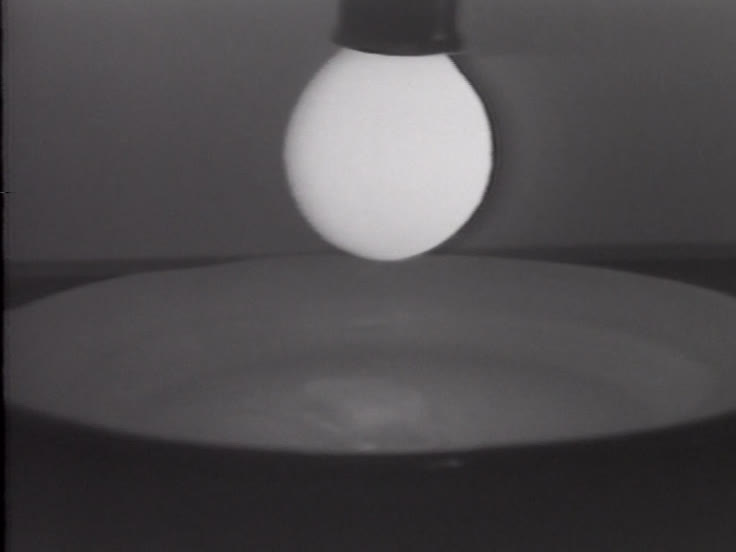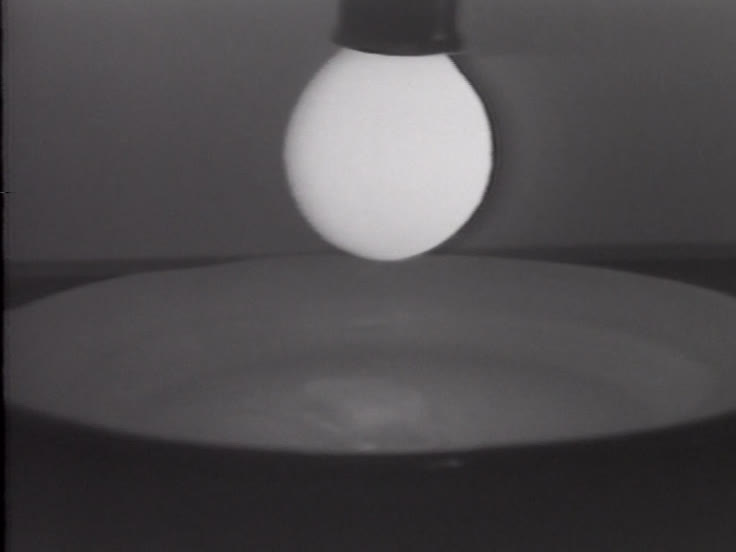 Unable to play video - your browser does not support any of the available video types.
Using simple techniques, Kaprow shows a few conceptual, minimal processes. The three actions which he performs cover a certain space of time, and eventually dissolve into a moment: Then.
In the first part, a man is sucking an ice cube. The frame, which only shows the mouth and throat, emphasizes the physical aspect of sucking in and swallowing the melting water. A voice, off-screen, keeps on repeating the question: 'How much longer?', to which the man shakes his head in denial. Finally, he takes the almost melted ice cube between his teeth, and chews up the remaining fragment: 'Now'.
The second shot shows a hand holding a burning light bulb. From between the fingers, the light shines into the dark room. 'Is it light enough?', the voice inquires. 'Not yet'; u…til the hand lets go of the bulb. 'It is light enough'.
In the final fragment, Kaprow brings the two elements, 'cold' and 'warm', together. In this last piece, the (painful) physical aspect is replaced by a purely organic process, in which, by the heat of a light bulb, an ice cube melts into a puddle of water.
In Then, using tranquil, aesthetic images, Kaprow plays with the physical and natural course of things, and the experience of time. The verbal exchange, carried out 'mechanically' by the neutral voices, is a second aspect, in which, as in so many of his works, he investigates the interaction and the role of communication between the two performers. Read more...
Date: 1974
Length: 23'26''
Type: Video
Copyrights: All rights reserved (c) LIMA
Genre: body art, conceptual, performance (artwork genre)
Keywords: body, process