Confrontation with my Video Image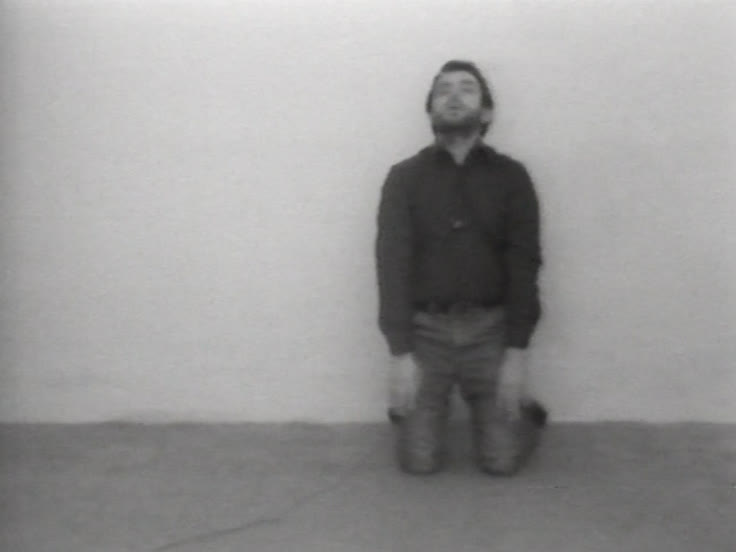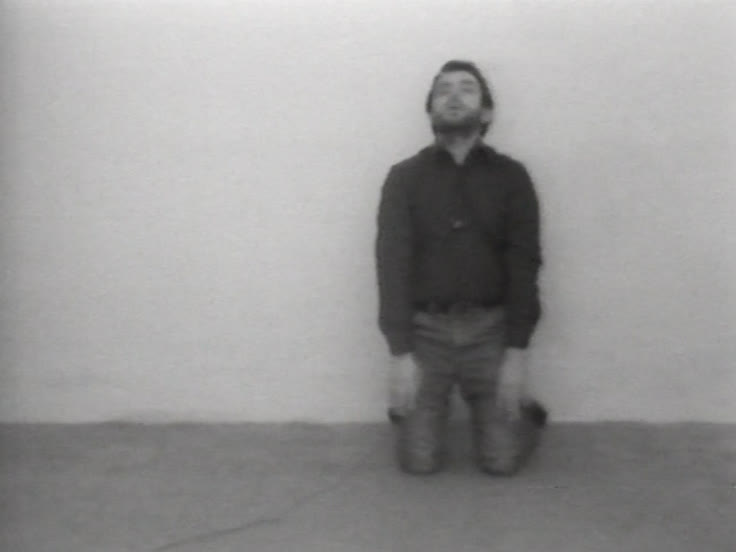 Unable to play video - your browser does not support any of the available video types.
In this video, we can see the artist observing himself on a monitor underneath the camera. It is as if he is seeing himself for the first time. The amazement and embarrassment with which he studies himself in the first part, later make way for an expressive and aggressive reaction to his upper body and face.
Date: 1975
Length: 35'47''
Type: Video
Copyrights: All rights reserved (c) LIMA
Genre: body art, performance (artwork genre)
Keywords: communication, identity