The Big Sleep 2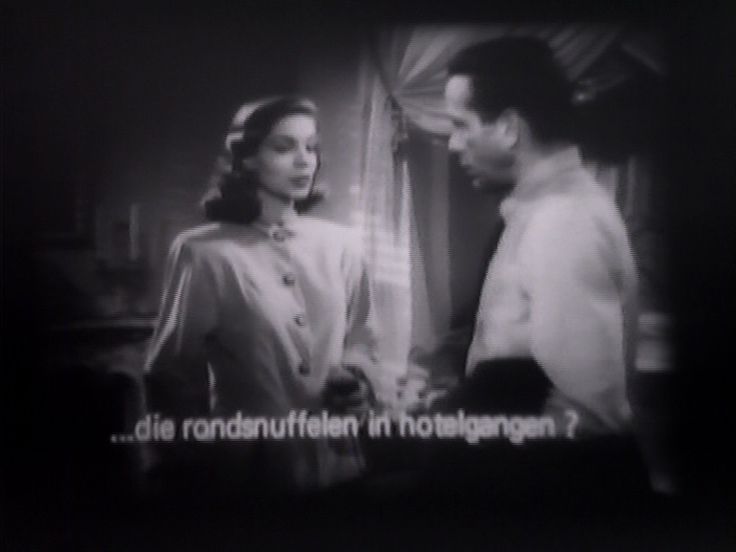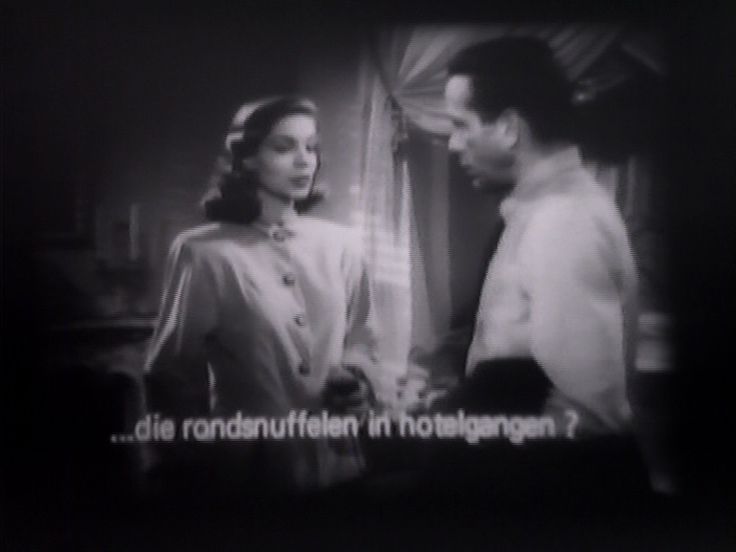 Unable to play video - your browser does not support any of the available video types.
For The Big Sleep 2, Barbara Bloom makes use of the film The Big Sleep, based on a detective story by Raymond Chandler and starring Humphrey Bogart. The tape begins with promotional matter, after which a voice-over briefly summarizes the film we are about to see, with dramatic music in the background. The film follows private detective Marlowe during his investigation for the wealthy Mr. Sternwood. An Irish army officer who worked for Mr. Sternwood has disappeared. It appears to have something to do with Sternwood's daughter, who has become involved with a group of criminals.
Bloom's part in all this consists of the addition of a single scene. After 45 minutes, she subtly and barely noticeably inserts a scene of her own: a woman engaged in a telephone co…versation. She asks the person on the other end of the line a number of questions about previous scenes. Together, these questions summarize what has gone before. Barbara Bloom's work bears witness to her interest in situations from society which have to do with the transfer of images. She uses various existing images as a context to pass on new images. Questions that Bloom thus investigates are: how does the mechanism of transfer work? Why do some things hang on in our minds, while others we forget? And what is the effect of repetition?

Read more...
Date: 1977
Length: 62'31''
Type: Video
Copyrights: All rights reserved (c) LIMA
Genre: appropriation
Keywords: mass media