Moeder Aarde + Een Zwakke Zuidwesten Wind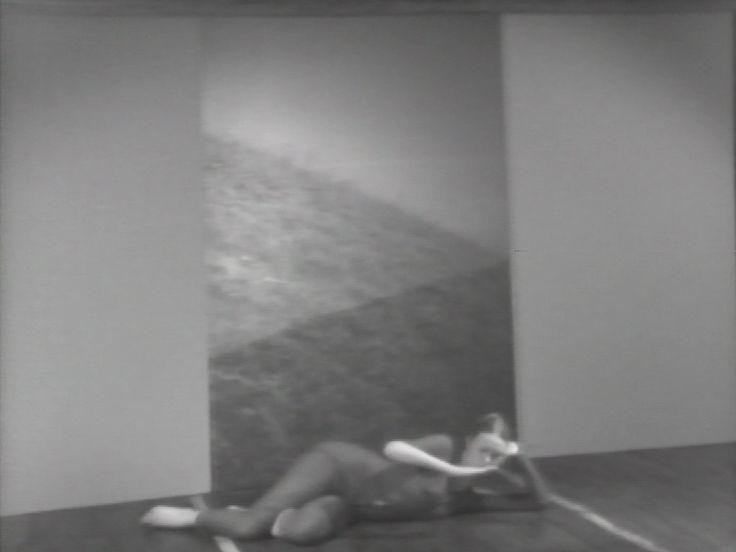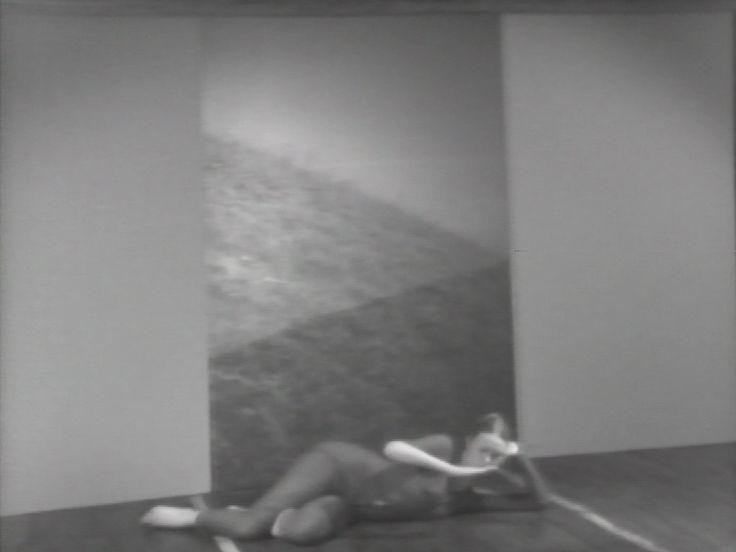 Unable to play video - your browser does not support any of the available video types.
In this compilation tape, two extremes are confronted with each other, namely, nature (in Moeder Natuur/Mother Nature) and the city (in Een zwakke zuidwestenwind/A light southwesterly wind), with a view to intensifying the everyday experience. These two performances were held in Amsterdam at De Appel, on December 12th, 13th and 14th, 1975.

Moeder Natuur/Mother Nature […]

In Mother Nature, Barbara Masbeck performs an austere dance, in which she appears to become absorbed by slides of landscapes that are being projected behind her. Masbeck dances to the sound of birdsong. Her movements are rigid and restrained, and represent nature in its essence, namely, as a force that man cannot really get a grip on.

The second part of this tape, the performance en…itled A light southwesterly wind, revolves around urbanization. The multimedia décor consists of a wooden cabin, with above the roof slides being projected of the roofs of housing estates, topped by aerials and chimneys. The city, which originates from a (wooden) settlement, is symbolized here by a wooden cabin built on piles. Apparently the artists do not think very highly of urbanization. The images of housing estates are represented by balloon-shaped projections. Three balloons rise from the cabin and eventually burst apart. The bomb of urbanization will burst one day, the artists seem to be telling us. The title indicates that the setting is the Netherlands, because there, the prevailing wind is (light and) southwesterly.

Read more...
Date: 1975
Length: 11'51''
Type: Video
Copyrights: All rights reserved (c) LIMA
Genre: conceptual, theatre, performance (artwork genre)
Keywords: urban space