Performance (de Appel)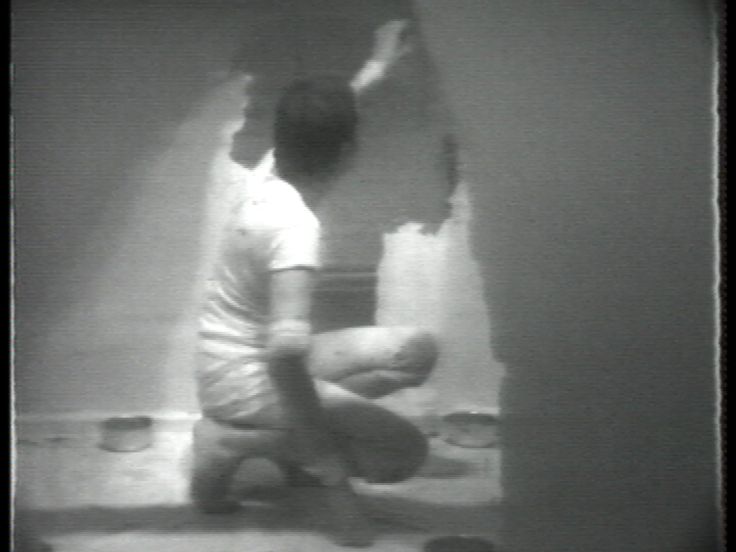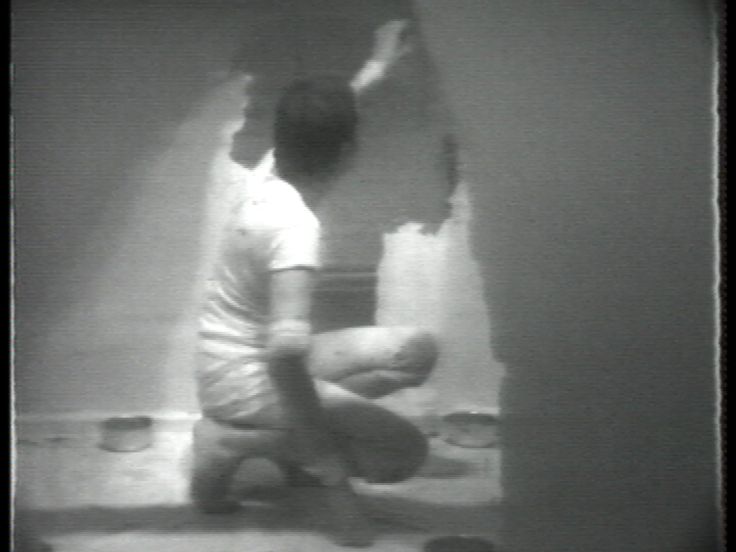 Unable to play video - your browser does not support any of the available video types.
For this performance, Ben d'Armagnac built a glass case, which was painted white on the inside. During the performance, he slowly and meticulously scrapes the paint away from three of the five glass walls. Inside the case, he finds himself in the company of hundreds of flies. 'For me, this wasn't about making contact with the viewers. (…) For me, it had nothing to do with the audience. The flies inside the cage symbolized people, my relationships with others, which I find so complicated. And the flies certainly got on my nerves.' D'Armagnac's attitude towards the public and his dealing with the audience were always of an ambiguous nature. He often even gave performances with no audience present. In this work, he eventually becomes 'visible' to th… audience, even though there is no contact to speak of: D'Armagnac is concentrated and engrossed in his action, and appears to be oblivious of the world outside the case, of the spectators peeping in through the gaps in the paint.
With his 'denial' of contact, D'Armagnac reduces the role of the audience to that of voyeur. This atmosphere is intensified by the fact that, to begin with, people could only look in through a minute opening: a sort of peeping through a keyhole.
Read more...
Date: 1975
Length: 15'58''
Type: Video
Copyrights: All rights reserved (c) LIMA
Genre: performance (artwork genre), body art
Keywords: body, public/private