Herenleed de Moeder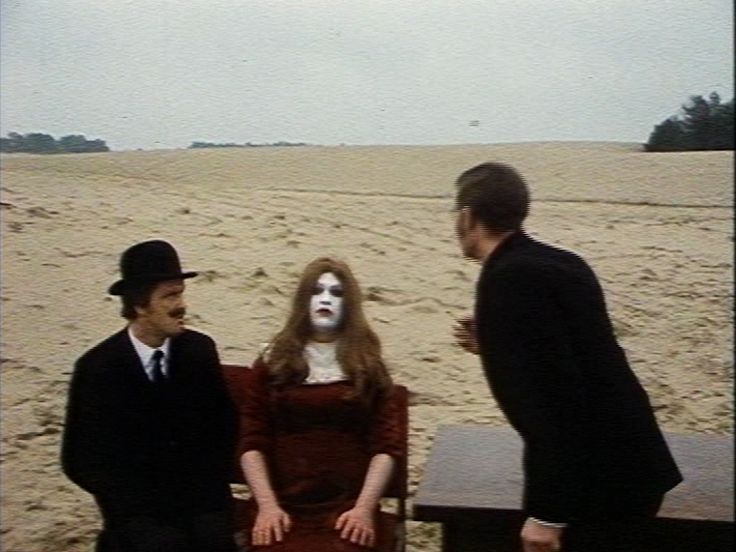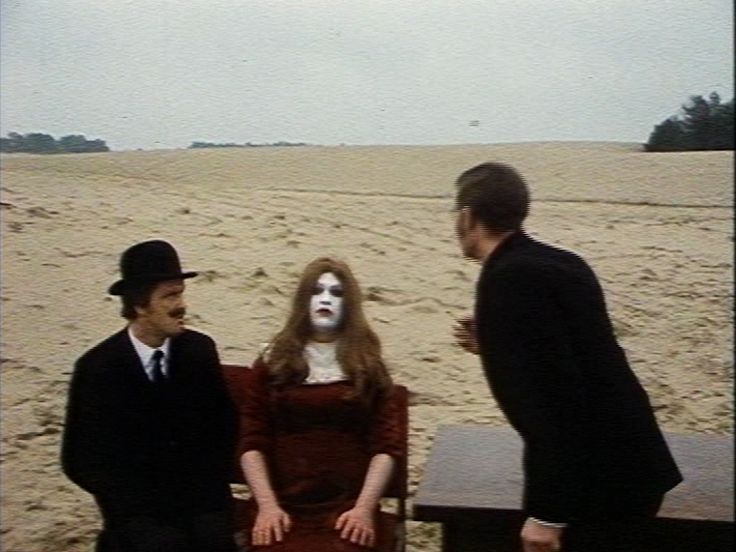 Unable to play video - your browser does not support any of the available video types.
Episode 1 of Herenleed in the landscape
1. The Woman (January 22, 1976)

Herenleed was a series of television and theater programs written and performed by Armando and Cherry Duyns, later supplemented with interludes by Johnny van Doorn.

Subtitled 'a program of melancholy and longing', the series ran for over 25 years, from 1971 to 1997. It featured absurdist humor in skits played by two gentlemen, referred to in the script simply as Man 1 (Armando as 'the modest gentleman with glasses, high shoes and a jacket that is too tight') and Man 2 (Cherry Duyns as 'the conceited gentleman with a bowler hat, goatee, standing moustache, pawn coat and watch chain').

Initially, the roles were played by Ton Lensink and Eric van Ingen, with contributions from, amon… others, Allard van der Scheer and Onno Molenkamp. Three episodes, directed by Hank Onrust, were broadcast by the AVRO. After this, director Berend Boudewijn, who would record an episode for the KRO, suggested that the writers take on the roles themselves, which happened afterwards. This first recording with the two gentlemen was never broadcast by the KRO, which did not know what to do with it. After Cherry Duyns had entered the service of the VPRO and this broadcaster was also prepared to continue the Herenleed program, the KRO was unable to obtain permission to broadcast this recording. The episode, the only one in which besides Johnny van Doorn (as King) even more actors can be seen, such as Dick Swidde as "Death", was released in the complete series of DVDs that was released later. The following episodes were all broadcast by the VPRO. From that moment on, the duo was regularly visited by Johnny van Doorn in many guises (Mother, Kabouter, King).

For some time, dunes and sand drifts on the Veluwe near Kootwijk served as a backdrop, which further enhanced the alienating effect of the texts. Later, the scenes were recorded in the theatrical setting of the Amsterdam Kleine Komedie under the title Ten Tonele, and the company also toured various theaters. Johnny van Doorn passed away on January 26, 1991. The loss was deeply felt. Duyns and Armando were initially even convinced that continuing without Johnny was not possible. Yet it did happen, there were two more performances. In 1995 An uncomfortable pair and in 1997 A giant wasp made of wood. The texts that presented themselves again, as if by themselves, deserved to be performed. Johnny wouldn't have blamed the gentlemen. As Van Doorn himself once interpreted it in his role as Toneelman: "The Performance Must!" Read more...
Length: 28'12''
Type: Video
Copyrights: All rights reserved (c) LIMA