Extase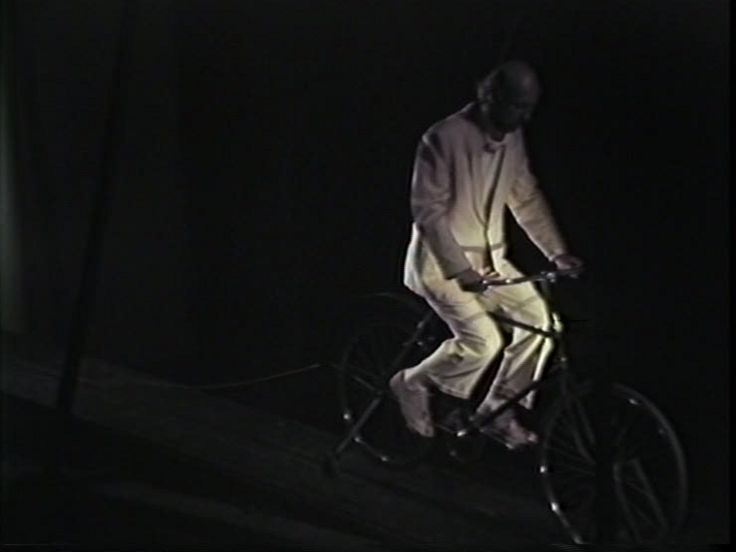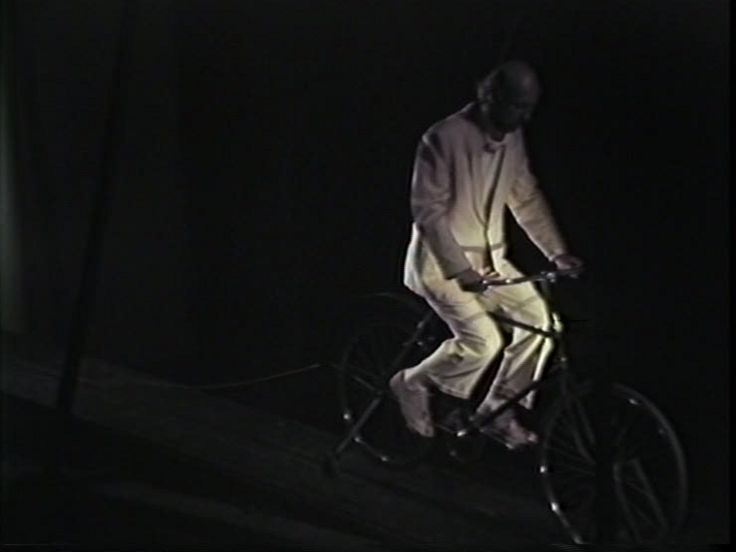 Unable to play video - your browser does not support any of the available video types.
On a stage, a person on a bike is moving only ten meters in 30 minutes. In slow motion, like in a film, the biker takes a slow somersault and lands on his head. The fall takes so long that time and space seem to lead a life of their own.
It is a re-enactment of a fall, in which all stages become visible. At the same time of the movement of falling down, someone else is lifted from a chair, in an impossible attempt to save the biker; finally, he lands back in the chair.
'Extase' demonstrates the impossibility to break someone's fall. The extreme slowness seems to make the fall reversible, but that is definitely not the case. The performance is very difficult to execute, like many of Raaymakers' performances; and just like imitating or slowing down a fall is a…most impossible.

Loudspeakers are performing a song by composer Henri Duparc about life and death, entitled 'Extase' ('Ecstasy'). Duparc was a friend of French composer Ernest Chausson, who died in 1899 by falling from a bike. The performance is an homage to Chausson, Duparc and to Josine Droffelaar, a good friend of Raaymakers' who died in a plane crash.

This work shows two of the most fundamental types of movement, according to Raaymakers, which people have been able to transform into machines. The horizontal movement occurs in, for instance, sawing, cleaning and playing the violin, but also in walking, biking and driving. The vertical movement can be found in a guillotine, a hammer or a falling vase. In 'Extase' these two movements are brought back to their essence: the movement of a bicycle. The pedals go up and down (vertically) and their momentum is transferred to a horizontal movement. One vertical motion (the fall) ends Chausson's (horizontal) life path. Read more...
Date: 1984
Length: 19'07''
Type: Video
Copyrights: All rights reserved (c) LIMA
Genre: performance (artwork genre), body art
Keywords: registration (technique), time, representation, process, movement, deconstruction, body