Film (Hôtel Wolfers)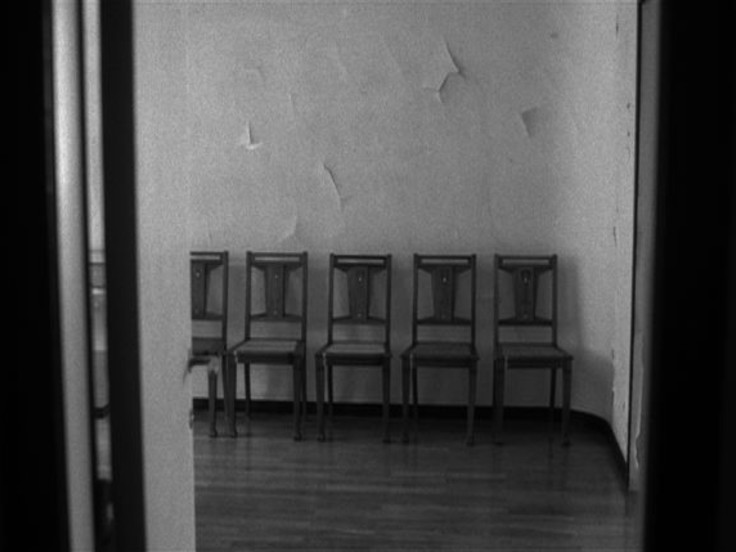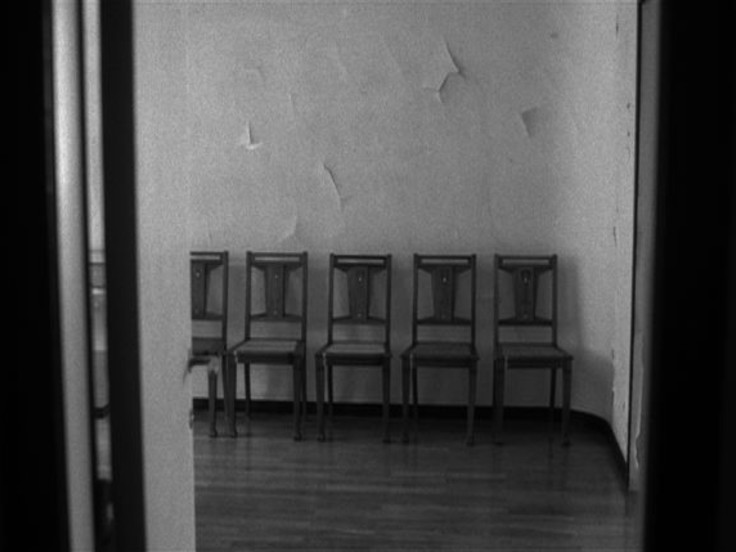 Unable to play video - your browser does not support any of the available video types.
The camera's eye tours through an abandoned house. Accurately it scans the walls, the window panes in their metal grooves and the light rooms. Its gaze slides over flaking paint. The outspoken architecture of this distinguished building ( Hôtel Wolfers in Brussels) is designed by Henry van de Velde. The soundless recordings, made in black and white on 35 mm film, the historical location and the chosen technique underline the story that is narrated by the voice-over. This story, a film script, dates back to 1965 but refers to 1929, the same era from which the building stems. There is no relation between the recordings of the space and the narration, although both sometimes seem to coincide. The house is a neutral space that is filled with the story written …n 1965 by Samuel Beckett and bears the same mane as Dora Garcia's work: 'Film'.
Beckett was one of the first who emphasized the voyeuristic gaze of the viewer in cinema. He introduced the viewer into the story by letting him/her take the place of the camera. In the original version of 'Film', Buster Keaton is the protagonist O. O is trying his best to remain unseen; his face is constantly turned away. People who do look into the camera and who are seen by it, shrivel with fear. After O has entered a house, he liberates each room from any gaze. Windows and mirrors are covered and portraits are taken from the walls. One gaze is overlooked: E's – the eye of the camera. In the confrontation, O and E appear to be the same person, symbolizing the viewer who is being confronted with his/her own gaze. In Dora Garcia's piece it works in the same manner: the viewer's position is investigated again through the camera, which accurately scans the space, looking for a clue or a story. The outward views are protected, nothing can be seen out of the windows. The wandering viewer eventually only meets himself.

Netherlands Media Art Institute, Nanda Janssen Read more...
Date: 2007
Length: 11'31''
Type: Video
Copyrights: All rights reserved (c) LIMA
Genre: poetry, (experimental) film (artwork genre)
Keywords: representation, perception, image, space, film (subject)