Against video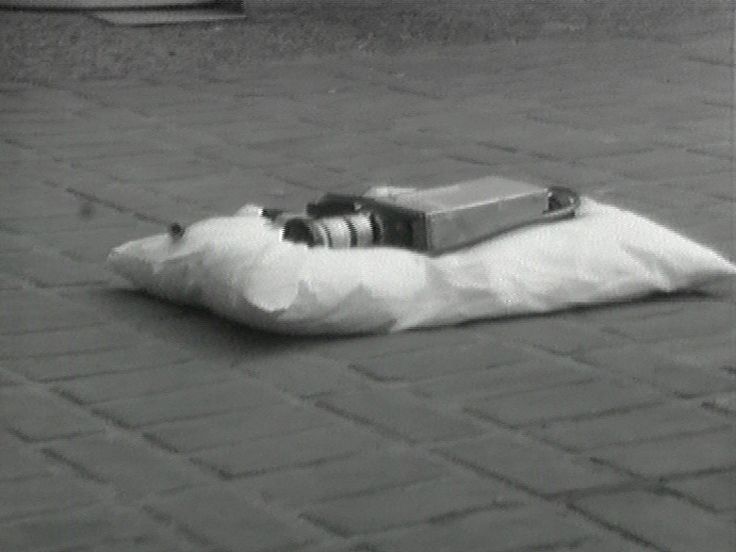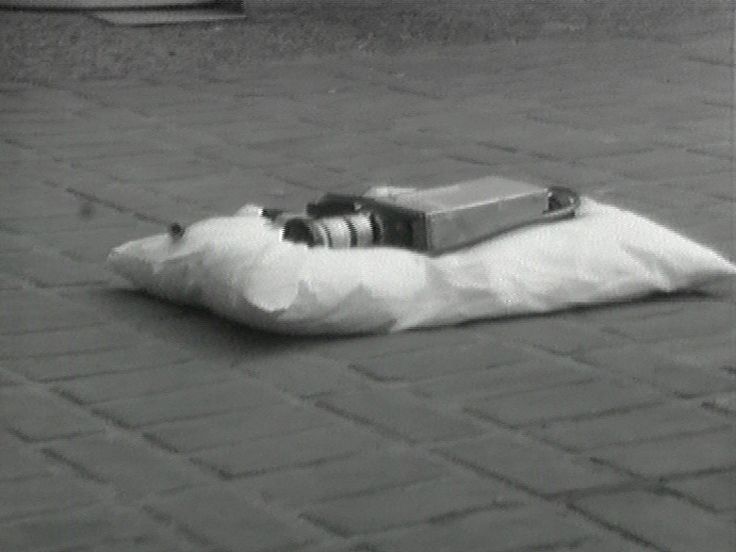 Unable to play video - your browser does not support any of the available video types.
This video is the first in the trilogy The Cologne Tapes, which Davis made in Cologne in 1974, and which was realized in cooperation with the Lijnbaancentrum.
On the pavement somewhere on a street, a video camera lies on a light cushion. It lies there staring invitingly at the passers-by. Only the shoes of the people walking past are visible; it makes them anonymous, but at the same time recognizable by their footwear. Suddenly it strikes you that two pairs of shoes are passing by rather too often. The viewer can see a girl bend down to pick up the camera. A male passer-by does the same. At that moment, the camera zooms out, and adopts a higher position.
Apparently Davis wants to sell the camera to passers-by on the street. But sadly, they do not take up h…s offer, so that the camera stays where it is: on the street.
Read more...
Date: 1974
Length: 6'24''
Type: Video
Copyrights: All rights reserved (c) LIMA
Genre: conceptual, performance (artwork genre)
Keywords: art, perception, video (subject)