Démontable 3/4-channel installation version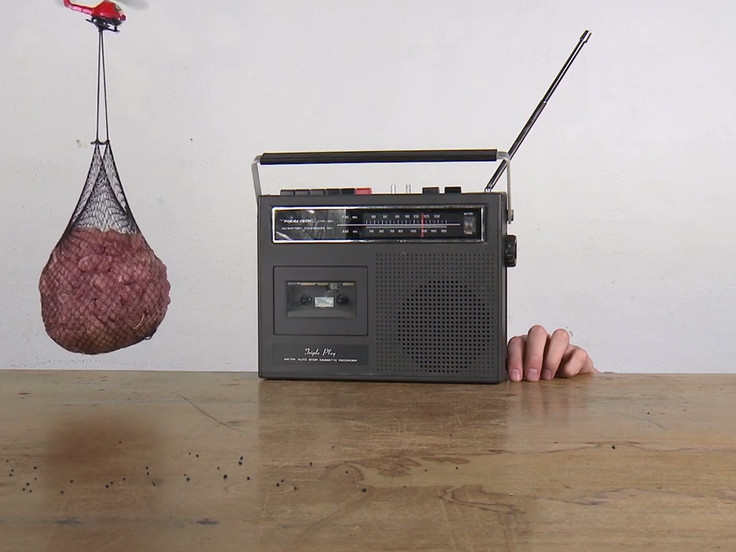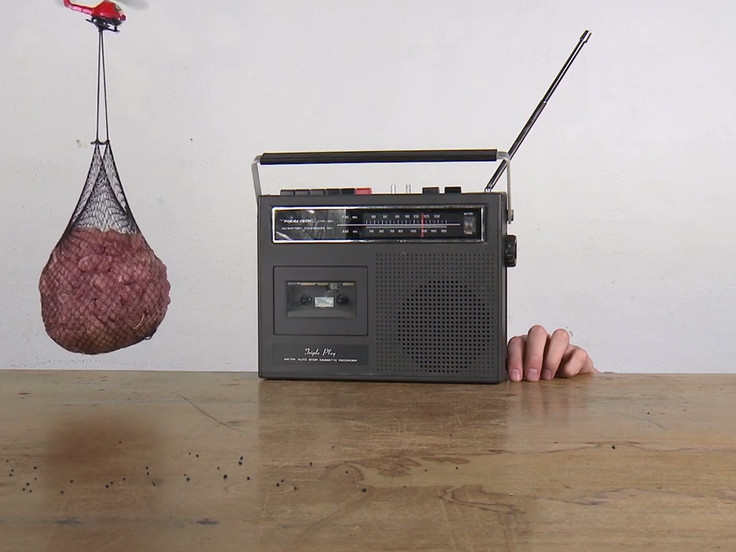 Unable to play video - your browser does not support any of the available video types.
In 2013 Douwe worked on his first solo exhibition called DoorDouwe. This
resulted in the presentation of the 3-channel video installation Démontable and the short film of the same name.

War is waged on the kitchen table while a man drinks coffee. The world's on fire. Helicopters shred his newspaper, a drone fires at a plate of broccoli. Funny, playful film on the absurd relationship between daily life and global news.

The level of media saturation we're bombarded with creates an absurd distortion and distance between our daily routine and current affairs. Démontage explores this bizarre melange of realities by throwing the two worlds together: attack helicopters shred a newspaper, while a dinner plate suffers a drone strike. They're a series of at…empts to try and understand our world better by playing with its violent protagonists.

Special Mention at GoShort! Festival Nijmegen 2014: "The refreshing mix of absurdism, surprising visuals and great craftmanship makes this film really stand out in this very strong selection. Without the use of conventional narratives, the filmmaker presented us a mind-blowing bombardment of visual ideas, a critical yet humoristic view on warfare and above all a revolutionary approach on storytelling. We hope to see a lot more of this artist in the future."

Available as 3- or 4-channel-installation! Read more...
Date: 2013
Type: Installation
Copyrights: All rights reserved (c) LIMA