Démontable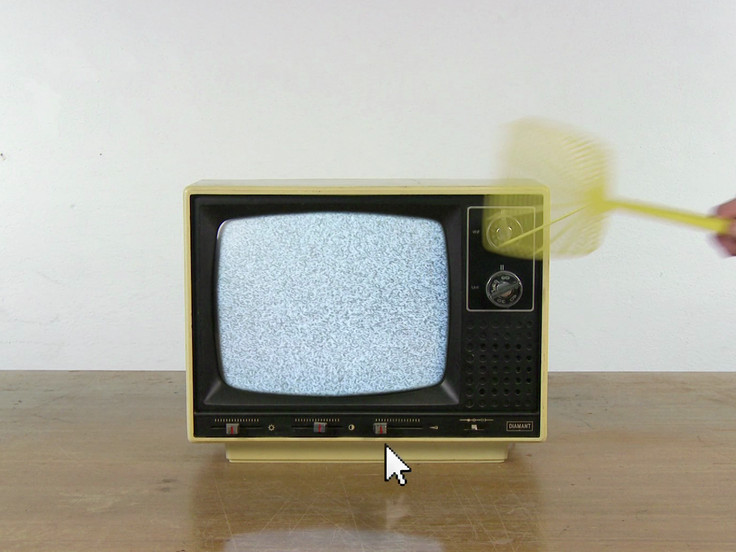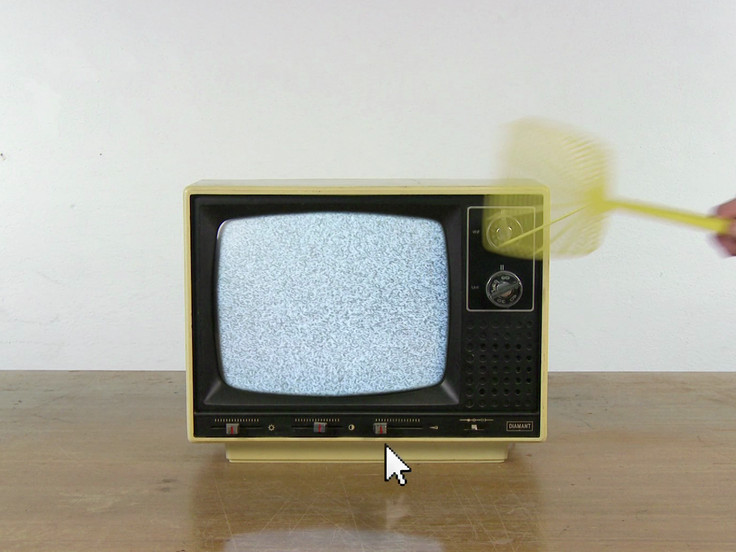 Unable to play video - your browser does not support any of the available video types.
War is waged on the kitchen table while a man drinks coffee. The world's on fire. Helicopters shred his newspaper, a drone fires at a plate of broccoli. Funny, playful film on the absurd relationship between daily life and global news.

The level of media saturation we're bombarded with creates an absurd distortion and distance between our daily routine and current affairs. Démontage explores this bizarre melange of realities by throwing the two worlds together: attack helicopters shred a newspaper, while a dinner plate suffers a drone strike. They're a series of attempts to try and understand our world better by playing with its violent protagonists.


The film had it's premiere during the 43rd International Film Festival Rotterdam. In 2014 it was… among others, selected for the Kurzfilm Festival Hamburg, the Norwegian Short Film Festival in Grimstad, the Leeds International Film Festival and the international competition of the International Short Film Festival Clermont-Ferrand in 2015.

Démontable is also available as a 3-channel video installation.

"It is admirable that Douwe Dijkstra creates a powerful and balanced film while flouting the conventions of traditional filmmaking. Where most productions make great efforts to conceal the use of green-screens, Démontable includes a look behind the scenes in it's edit. It is choices like this that make for a idiosyncratic and contemporary film experiment."
Dutch Film Festival 2014 jury for the Golden Calf competition, September 2014. Démontable was nominated for the Golden Calf for best short film

"The refreshing mix of absurdism, surprising visuals and great craftsmanship makes this film really stand out in this very strong selection. Without the use of conventional narratives, the filmmaker presented us a mind-blowing bombardment of visual ideas, a critical yet humoristic view on warfare and above all a revolutionary approach on storytelling."
Go Short Festival 2014 jury for the Dutch competition. April 12th, 2014. Démontable was awarded a Special Mention for the VEVAM Go Short Award for best Dutch short film

"Easily, one of the best experimental films of the year!"
Tim Lukas Leinert, Curator Filmfestival Oberursel, August, 2014. Démontable was awarded the second place for the jury prize at the Filmfestival Oberursel

"By reducing the human body, Démontable by Douwe Dijkstra, creates a new imaginary space and gives sharp social comment of the contemporary society."
International jury, Videomedeja, Serbia. Mikko Mällinen, Goran Skofic, Goran Gocic, November 2nd, 2014. Démontable received an honorable mention at the 18th International Video Festival Videomedeja

"The best way to describe the media craziness of everyday war time news directly on our kitchen table. 12 loaded minutes of thought provoking, surprising and entertaining filmmaking."
Sven Schwarz , Managing Director at the Hamburg International Short Film Festival / Curator at A Wall is a Screen, Germany on shorts.cineuropa.org


'The award goes to a film that has a striking ability of colliding the
distance between private and political reality. Industrial filmmaking tools
of special effects and CGI are appropriated and scaled down turning the
dining table into an absurd battlefield.'
Jury Norman Award - Stuttgarter Filmwinter 2015

Sound by Rob Peters
Title design by Bas Koopman Read more...
Date: 2014
Length: 12'03''
Type: Video
Copyrights: All rights reserved (c) LIMA