Full Circle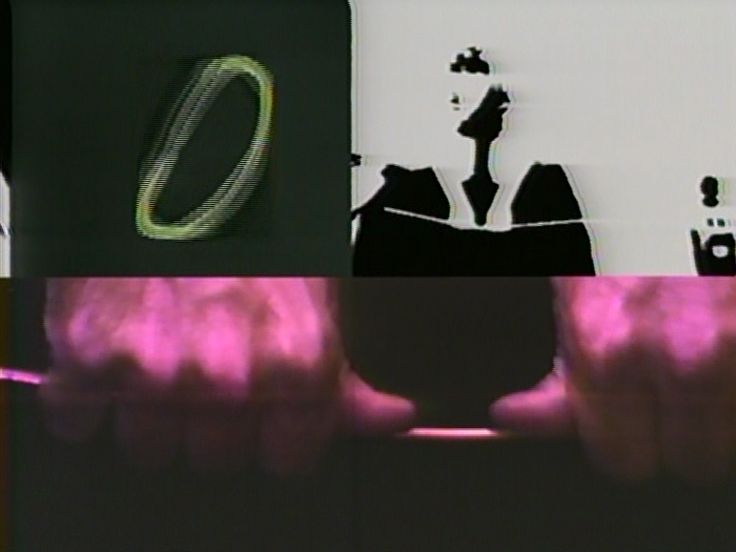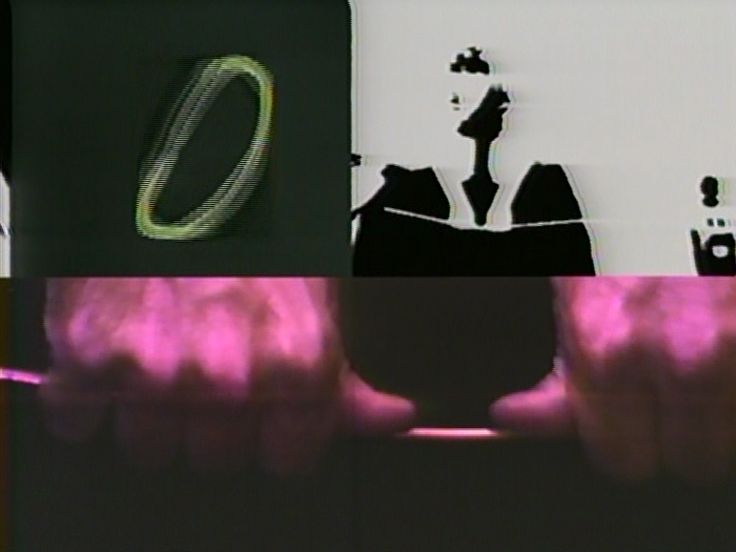 Unable to play video - your browser does not support any of the available video types.
Almost all the themes of Hill's later work are already essentially a part of his early videotapes: the relation between sound (in all its forms of expression) and vision; communication; the body as transmitter/receiver; the processes that determine meaning etc. Hill is not concerned with showing how seamlessly these systems function either separately or together. On the contrary, by dissecting them in diverse ways, he exposes the disturbances and frictions that can occur. In Ring Modulation you see three different interpretations or phases of a ring which is formed within a single image. Primary shows a close-up of a mouth uttering sounds, an image that returns in many of Hill's later works. Picture Story concerns the materiality of language: words and letters…appear as images. Soundings is about 'sounding the image' and 'imaging the sound'. By means of spoken text and a loudspeaker, Hill depicts in various ways the image's linguistic aspects and also the concrete or tangible qualities of language. In Videograms, Around & About and later in Primarily Speaking we see 'images that look like what's being said' (the image as syllable and as speech and syntax patterns). This is shown from within the framework of Hill's deconstruction of the formulation of significance.
Full Circle used to be known as Ring Modulation. Read more...
Date: 1978
Length: 3'21''
Type: Video
Copyrights: All rights reserved (c) LIMA