Identifications. Fernsehausstellung II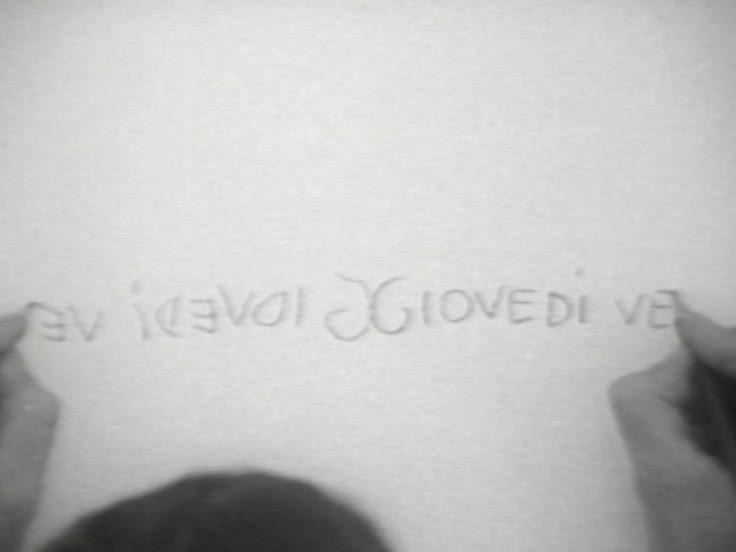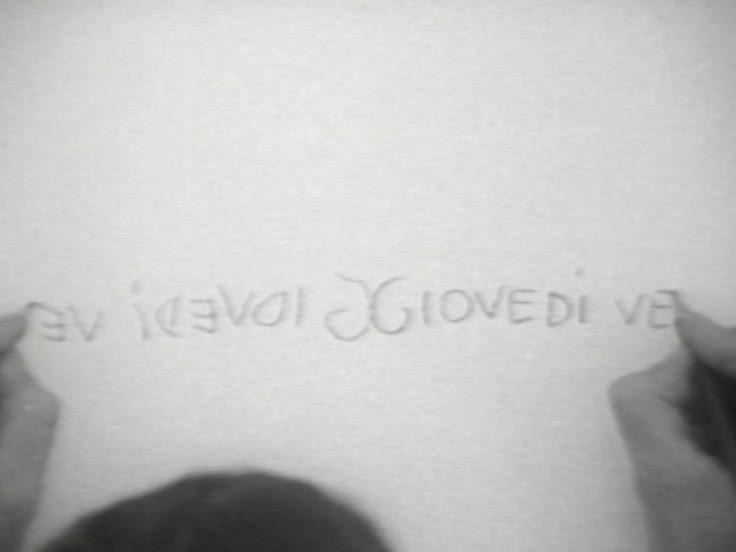 Unable to play video - your browser does not support any of the available video types.
In the series Identifications, works by leading artists from the 1960s were mounted one after the other. These were recorded according to their instructions, and they often feature in their own work.
According to Schum, the title of the series should be taken literally. It underlines the unity between artist and work. When the work was first presented, he explained this as follows: 'We no longer perceive the work of art as a painting or sculpture not connected with the artist. On television, the artist can reduce his work to an attitude, a simple gesture, referring to his concept. The work of art is conveyed as a unity of concept, visualization, and the artist who provides the idea.'
In some of the works, such as, those by Beuys, Ruthenbeck, Rinke, Rückriem… Van Elk, Anselmo, Boetti, Calzolari, De Dominicis, and Gilbert & George, the role of the camera is confined to that of a recording instrument. In others, the artists interact with the camera, as in the case of Fulton, Brouwn, Merz, Zorio, Kuehn, Sonnier, and Serra. This interaction takes various shapes; Merz and Kuehn literally investigate the frame of the image by using felt-tipped pens to define the edges of the screen. Serra and Brouwn both create an imaginary frame, which the latter emphasizes by taking a step that changes the content dramatically. Fulton looks to the surface of the TV screen, which reflects the light. Sonnier plays with an aspect from the world of photography, the positive and negative. Finally, Zorio enters into a conversation with the camera and the viewer, by pointing his work straight at the camera. F.E. Walther and Lawrence Weiner. With these two artists, the role of the camera is reduced to that of recording instrument. Read more...
Date: 1970
Length: 36'00''
Type: Video
Participants: Ger van Elk, Lawrence Weiner, Ulrich Rückriem, Alighiero Boetti, Daniel Buren, Gino De Dominicis, Richard Serra, Joseph Beuys, stanley brouwn, Reiner Ruthenbeck, Franz Erhard Walther, Klaus Rinke, Pier Paolo Calzolari, Keith Sonnier, Garry Kuehn, Gilbert & George, Hamish Fulton, Giovanni Anselmo, Mario Merz, Gilberto Zorio
Copyrights: All rights reserved (c) LIMA
Genre: television art (artwork genre)