Discours mou et mat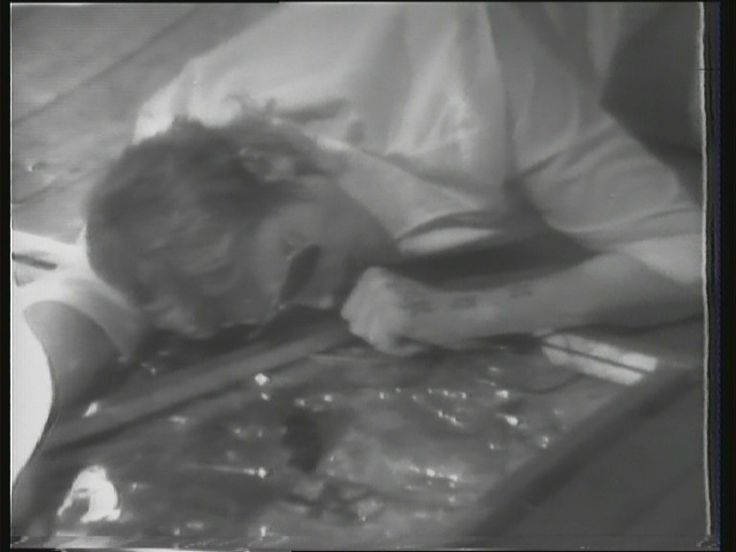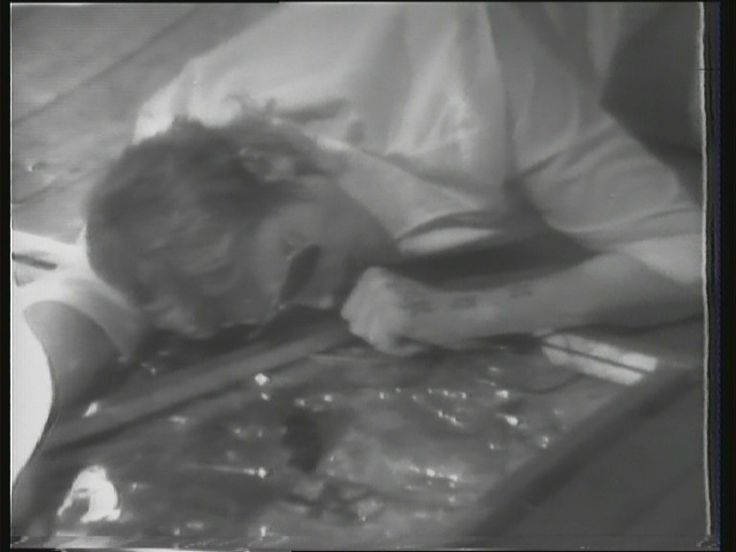 Unable to play video - your browser does not support any of the available video types.
This work is the representation of a performance held at Gallery De Appel, on July 28th, 1975. Pane, dressed in white and wearing sun glasses, performs various actions using objects laid out in the room. A poem is being read out, the subject of which is the mother figure and birth. The mother, the woman who gave birth to you, is initially the most important person in your life. You grow inside her, she feeds you. Birth brings this situation to an end. A baby is wrenched away from its mother, after the birth it has to be able to function independently. So begins the alienation from the mother. The artist combines the poem about the characteristics of the mother with characteristics of alienation. She smashes her reflection in a mirror to pieces. The word 'Alien…tion' which is written across her mirror image is destroyed. Does she really want to become alienated from the mother?
Pane ends the performance by lying down beside the naked female figure, the mother. Restful violin music surrounds them, she looks upwards through binoculars. The camera does not play an active role in this work, but only serves to register Pane's actions. The performance is attended by an audience, which now and then is briefly filmed by the camera.

Read more...
Date: 1975
Length: 22'32''
Type: Video
Copyrights: All rights reserved (c) LIMA
Genre: performance (artwork genre), body art
Keywords: identity, violence, feminism