Concert Groninger Museum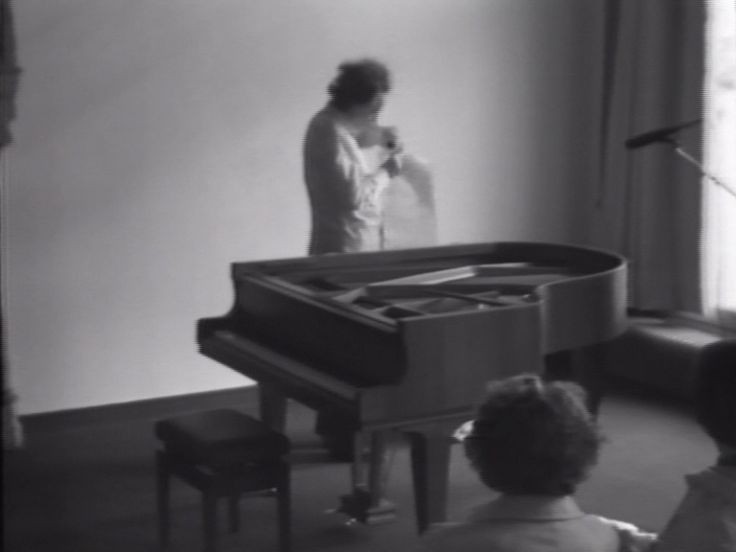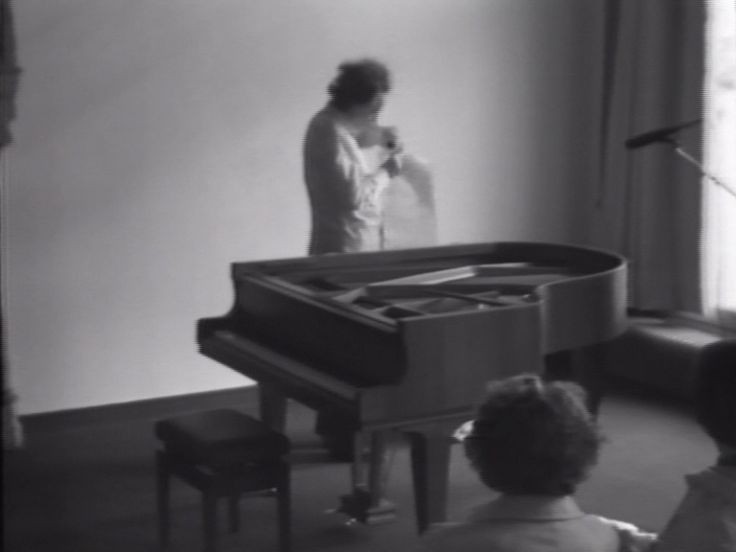 Unable to play video - your browser does not support any of the available video types.
2747 Concert Groninger Museum […]

'What is a happening? To undertake an act one performs during his everyday life, usually distractedly, almost without realizing it, as a significant act.'
In this performance, Chiari first flattens out a long role of paper on the floor, with a drawing on it. This looks like a floor plan, but in all probability is the 'score' of the composition he will perform that evening. After all, Chiari does not play in scales, but in postures. Particularly during this concert, he assumes various natural poses at the piano, with his hands, and sometimes his arms, touching the keys. This is how the sounds are formed. A second way of making music is to let one hand steer the other. One hand, for example, caresses the other hand and…arm, so that keys on the piano are pressed down. This way of playing gives the music a more physical and personal character.
Read more...
Date: 1979
Length: 29'44''
Type: Video
Copyrights: All rights reserved (c) LIMA
Genre: music (artwork genre), performance (artwork genre)
Keywords: body, sound (subject)