Concerto al buio 'Royal College Concert 1974'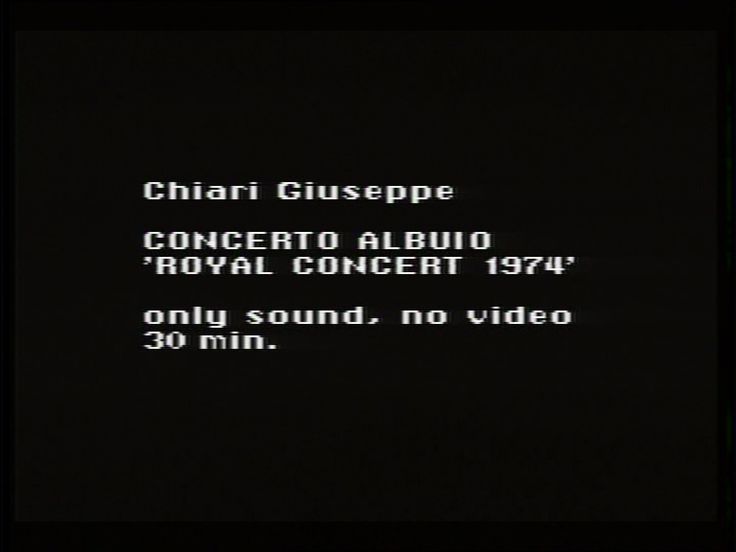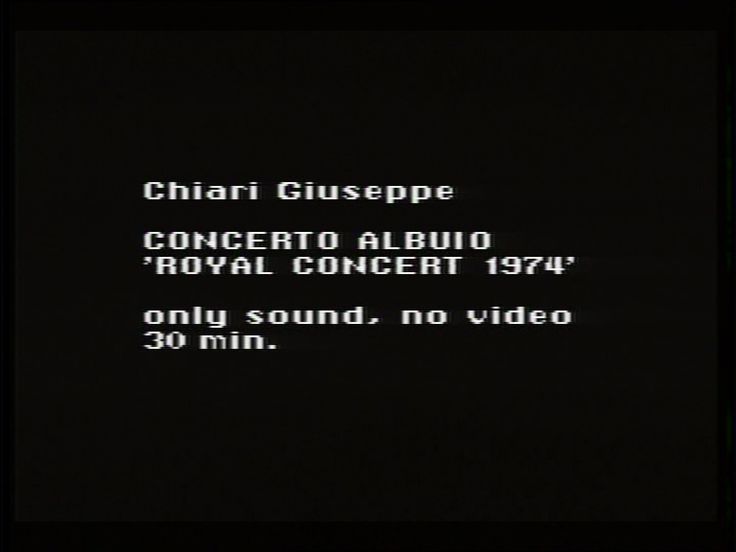 Unable to play video - your browser does not support any of the available video types.
2748 Concerto Albuio 'Royal College 1974' […]

This tape has no picture. On the screen, only the title and the duration of the concert are shown. So in fact, this is purely an audiotape. The sounds betray a larger area, in which footsteps can occasionally be heard. Sometimes Chiari is playing the piano, but most of the time the sound reveals that other objects are being used to make compositions on (or with).

Date: 1974
Length: 24'12''
Type: Video
Copyrights: All rights reserved (c) LIMA
Genre: music (artwork genre), sound (artwork genre)
Keywords: sound (subject)