Nummer acht (Everything is going to be alright)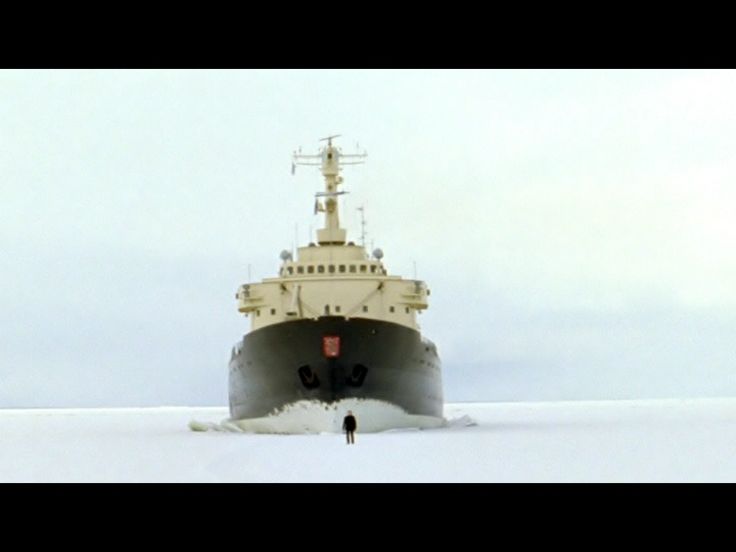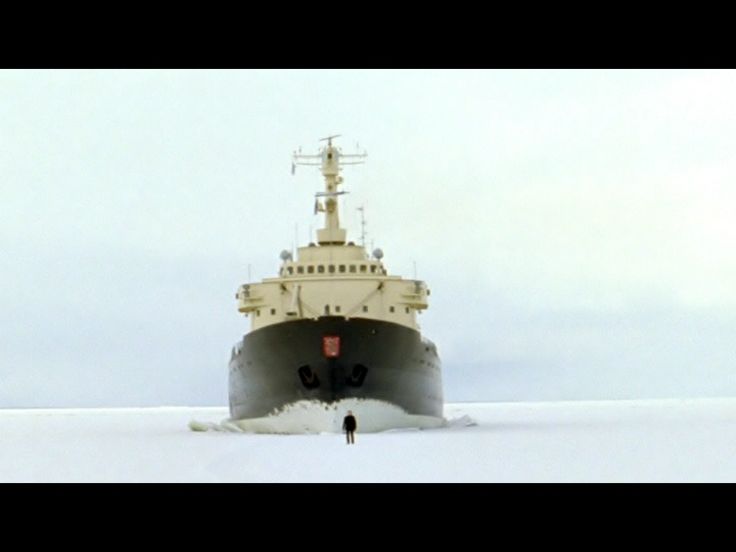 Unable to play video - your browser does not support any of the available video types.
A frozen sea with nothing on the horizon, except for a large ship that is forcing its way through the ice. A tiny figure is walking a few metres ahead of this icebreaker, as if it has to lead the way. A more monumental image could hardly be imagined. Van der Werve, wearing an ordinary coat that hangs loosely around his body as if he has just left his house, has ventured onto thin ice. The distance between his footsteps on the ice and the channel opening up behind him is sometimes so slight that it makes you hold your breath. But looking behind him could be fatal. The sight of that colossus of a ship and the knowledge that it could swallow him up at any moment could suddenly make his knees go weak. Reality, with all its disasters and terrifying tricks, could be…breathing down his neck. Walking on imperturbably is his only chance, and as long as he keeps up his pace, everything is going to be alright. [This work is presented as an HD installation and can only be presented after mutual agreement.]

Netherlands Media Art Institute, Esma Moukhtar Read more...
Date: 2007
Length: 10'10''
Type: Video
Copyrights: All rights reserved (c) LIMA
Genre: poetry
Keywords: artist, body, nature