Nummer negen (The day I didn't turn with the world)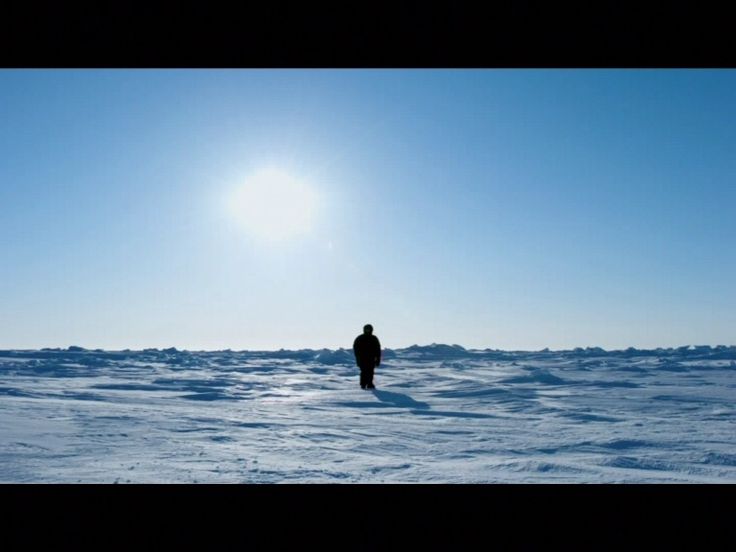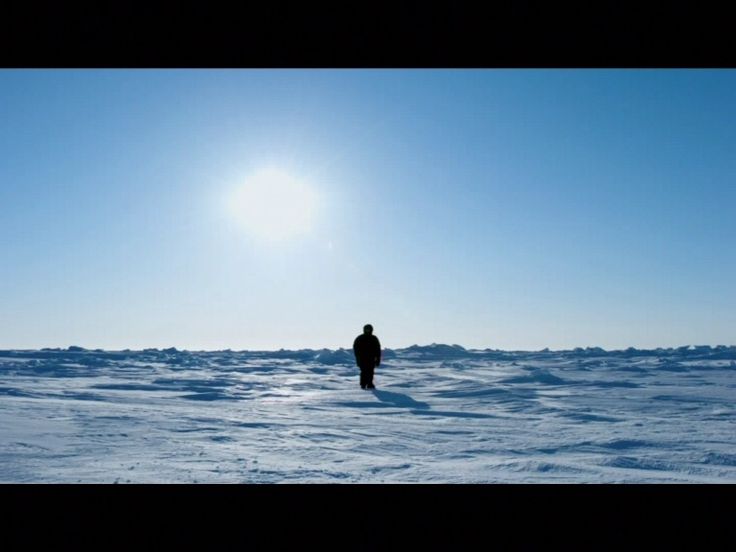 Unable to play video - your browser does not support any of the available video types.
What happens when you take a day off, refusing to turn along with the world? Such a motionless and actionless day has no consequences, one would think. Van der Werve took this question literally enough and left for the North Pole, where he spent 24 hours on the axis of the world. For one whole day he did not move along with the Earth, but the planet rather revolved around him; just look at his shadow. This almost Copernican inversion is both cool and pathetic, absurd and poetic, grotesque and moving. A tiny man in the middle of a white icy plane full of swirling powder snow. It was a huge stunt to say the least, which had the crew wondering whether he would make it. How long can a man stand still at more degrees below zero than we can measure here? Twenty-four…hours is a long time; it must have been perseverance which unexpectedly prevailed over stamina. Supported by a piano solo composed and played by Van de Werve himself, Nummer negen represents a dramatic climax in this artist's series of numbered tapes. [This work is presented as an HD installation and can only be presented after mutual agreement.]

Netherlands Media Art Institute, Esma Moukhtar Read more...
Date: 2007
Length: 8'36''
Type: Video
Copyrights: All rights reserved (c) LIMA
Genre: poetry
Keywords: artist, body, music (subject), environment/ecology, movement, photography (technique)