Nummer twee (Just because I'm standing here, doesn't mean I want to)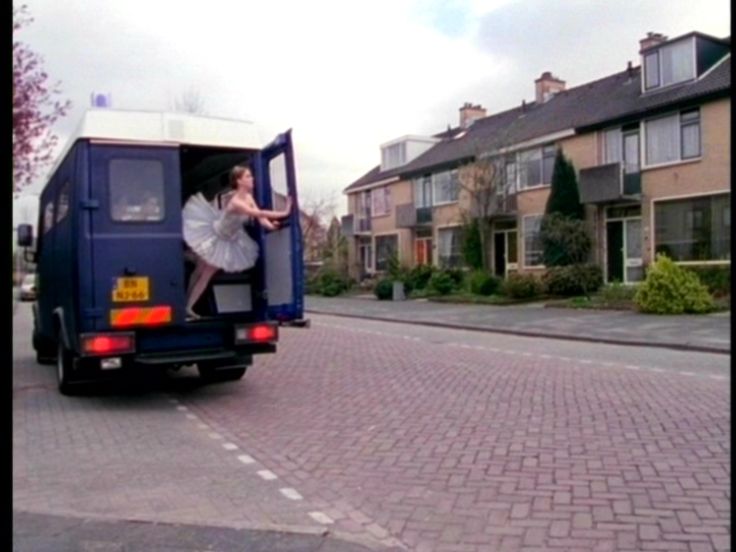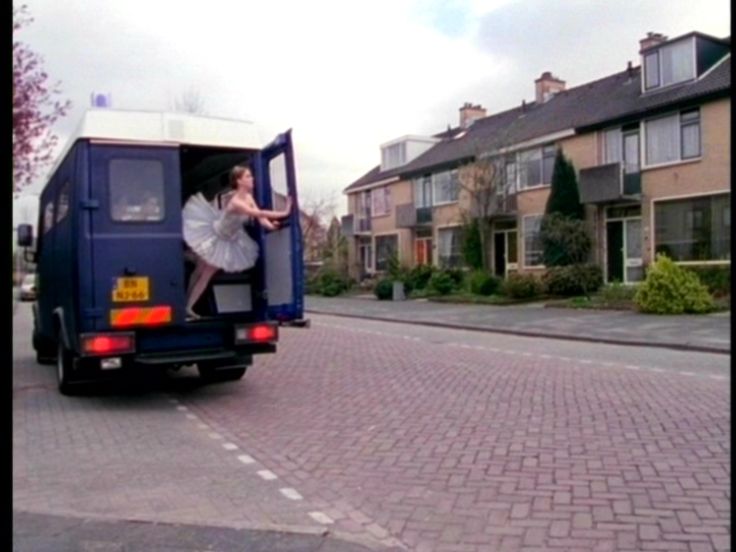 Unable to play video - your browser does not support any of the available video types.
'Nummer twee' appears to start with a 'stunt' in which the artist is knocked down by a car in the street. On the brusque cut that interrupts the image immediately afterwards follows a trip to a cinematographic dreamland. A riot-police van enters the street and five ballerinas alight to perform a short dance near the victim. The serial monotony of ordinary Dutch terraced houses serves as a background. This surreal combination of images could easily become lachrymose or ridiculous, but on the contrary, thanks to the strict, almost clinical direction, the film is surprising and moving. A stereotypical image of beauty is presented as if for the first time. The work belongs to the classic modernist tradition, at the intersection of film, video and performance art.
Date: 2003
Length: 3'08''
Type: Video
Copyrights: All rights reserved (c) LIMA
Genre: poetry, performance (artwork genre)
Keywords: art, artist, death, life