Nummer vijf (b)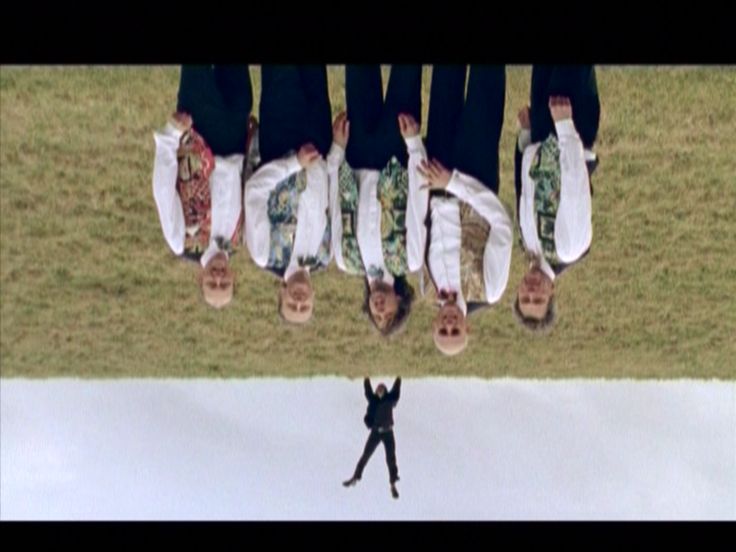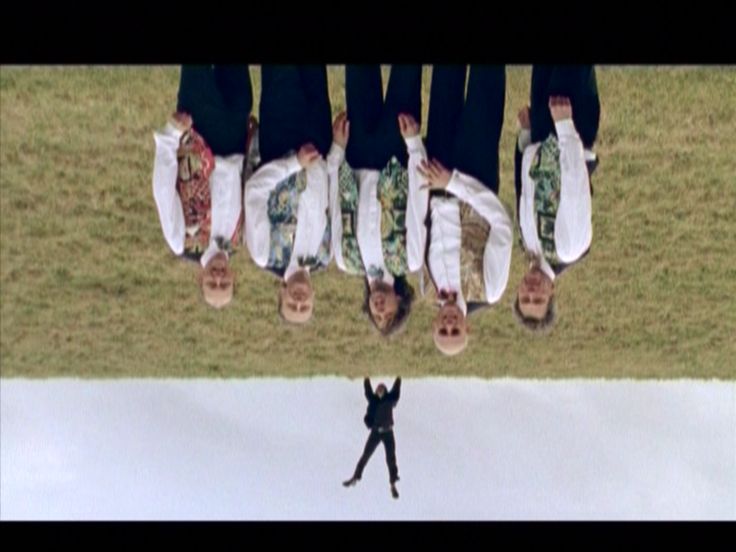 Unable to play video - your browser does not support any of the available video types.
In the earlier 'numbers', the performer/film-maker Guido Van der Werve often featured ballet dancers accompanied by tranquil classical music, whether this took place in a street in a residential area, a restaurant or a forest at night. In 'Nummer vijf (b)', five singers are singing in close harmony in the middle of a grassy field: 'He's got the whole wide world in his hands', while in the background the artist himself is standing very stably on his hands. The image is upside-down. Despite this, the five singers, who are so perfectly in tune with one another, together with the man in the background do indeed create the impression of holding the world in their hands. When the song comes to an end, it is immediately followed by a repetition, sung by Van der Werve…in the privacy of a small room. The image is reminiscent of a home movie, in contrast to the strict styling of his other work. He accompanies himself on a guitar, but this singer finds it noticeably more difficult to stay in tune; his face is contorted, the music falters and the lyrics stubbornly remain unconvincing. Is he intensely sad, blind drunk, or simply at his wits' end? The lightheartedness of the first part has given way to desperation. Once again, in an absurdist manner the artist gives expression to the impossible task of taking, or holding, our existence in our own hands, and to the question of how it is possible to make 'art'.

Netherlands Media Art Institute, Esma Moukhtar Read more...
Date: 2006
Length: 3'14''
Type: Video
Copyrights: All rights reserved (c) LIMA
Keywords: art, artist, fear, life, personal history