10 juni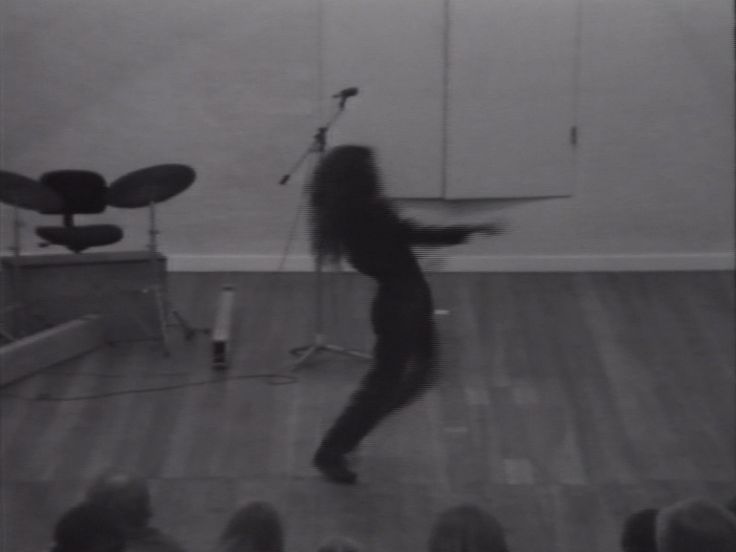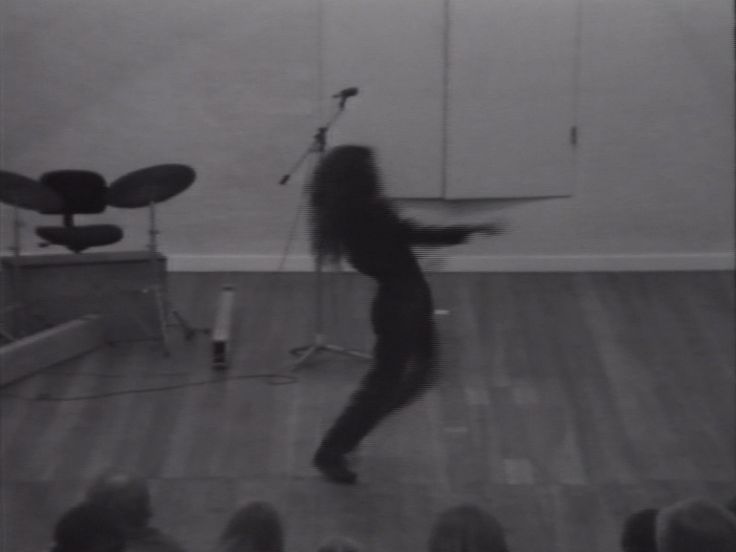 Unable to play video - your browser does not support any of the available video types.
'Jana Haimsohn is a petite, very intense, young woman. (...) In all of Jana's work her concentration and emotional intensity from which the sound and movement are produced is as beautiful to look at as anything I have ever seen.' (in 'Jane Crawford, art performances NYC, 1976').
Deze tape bevat de registratie van een performance met publiek van danseres/zangeres Jana Haimsohn, die op 10 juni 1979 heeft plaatsgevonden. Jana Haimsohn beweegt zich soepel door de ruimte en benadrukt daarbij sommige bewegingen door stemgeluiden. Haar experimentele zang en dans worden begeleid door een man met verschillende muziekinstrumenten, zoals een didgeridoo en een saxofoon.

Jana Haimsohn heeft klassiek ballet gestudeerd en daarna een opleiding moderne dans gevolgd. I… de jaren `70 deed zij een cursus klassieke stemvorming. Haar performances zijn een combinatie van beeld en geluid; de lichaamsbewegingen bakenen de ruimte af die zij vervolgens vult met haar stemgeluid. Read more...
Date: 1979
Length: 39'32''
Type: Video
Copyrights: All rights reserved (c) LIMA
Genre: body art, performance (artwork genre)
Keywords: dance (subject), sound (subject)