Lost Recording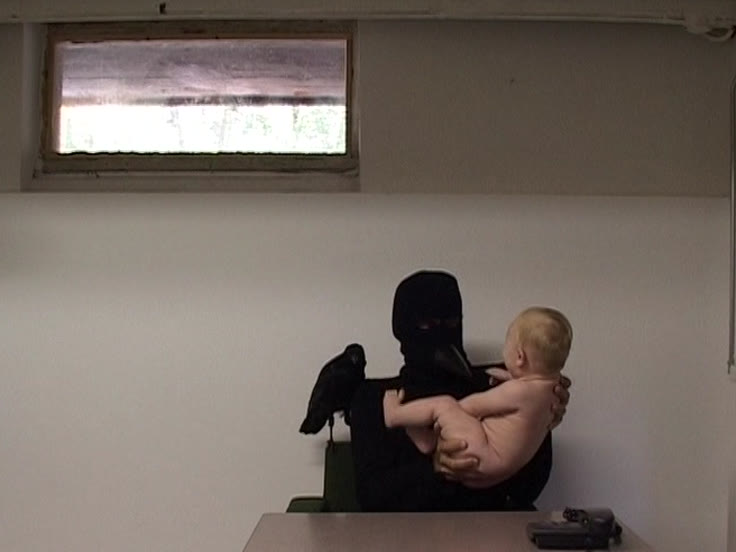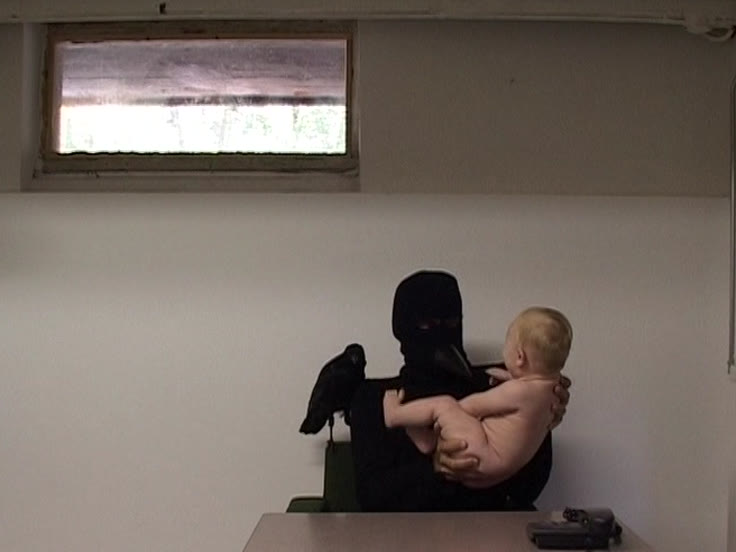 Unable to play video - your browser does not support any of the available video types.
'Lost Recording', which Kooijmans also refers to as 'message from the basement', evokes associations with video images of kidnappings as they circulate in the media: pictures of kidnappers or terrorists in balaclavas, announcing their demands. In Kooijmans' adaptation, you see a man dressed in black, wearing a mask with a bird's beak. A crow is sitting on his shoulder and he has a naked baby in his lap. He is playing a little with the child, which does not seem to be aware of anything unusual about the situation. Eventually it turns out that the video message is not from the masked man, but rather, from the baby. It is very definitely addressing the viewer in unintelligible baby-talk. This scene, whose setting appears to be a cellar or basement, almost looks t…o innocent to be threatening.
Netherlands Media Art Institute, Esma Moukhtar Read more...
Date: 2006
Length: 1'39''
Type: Video
Copyrights: All rights reserved (c) LIMA
Genre: satire / parody, performance (artwork genre)
Keywords: registration (technique), television (subject), mass media, crime, fear