The Carpet Told Me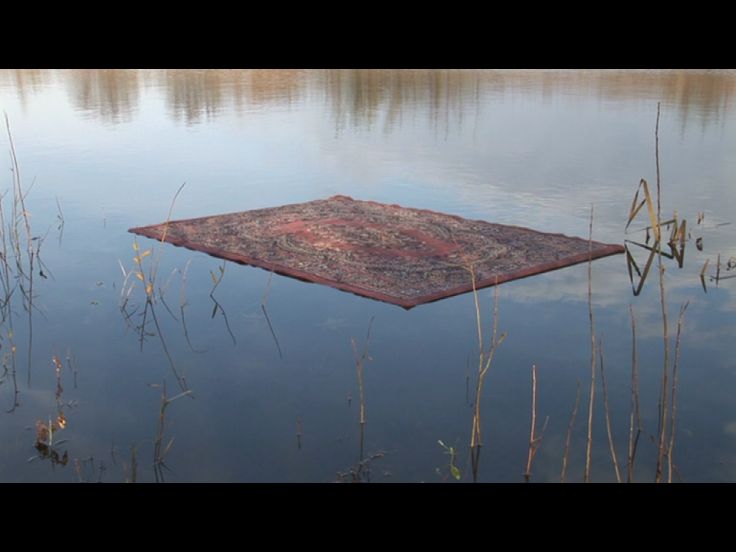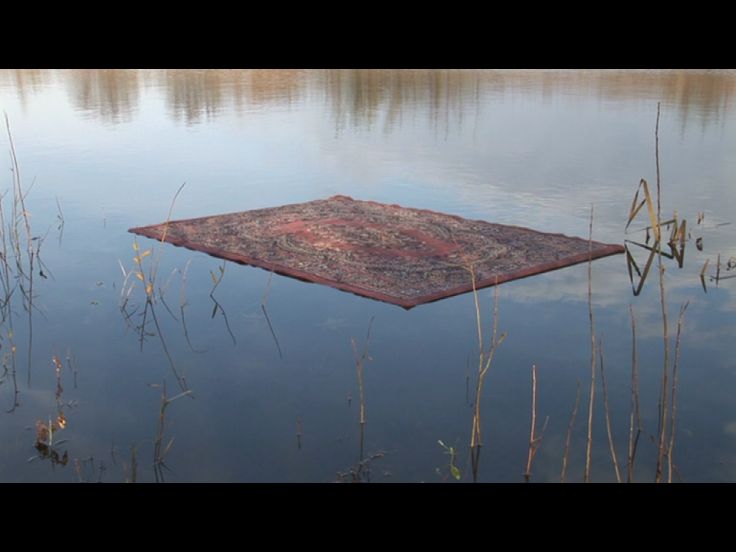 Unable to play video - your browser does not support any of the available video types.
On 9/11, Kooijmans witnessed what happened to the Twin Towers from his New York window. Since then, his work has been bearing the mark of the various effects of this tragedy on his everyday life or on ours. Opinions on other people's religions and superstitions and rumours of threats, fed by the mass media, co-determine our perception of the world.
With a number of works that are part of a larger project, entitled 'The Fish Pond Song', Kooijmans tries to contrast this perception by different images. His chosen strategy is totally different from those of trivial politics or the media. These are images that are not bent on convincing you of one thing or another, but rather, force you into a meditative state.

In 'The Carpet Told Me', a Persian rug is floa…ing almost motionlessly on a small lake that is surrounded by reeds. That is all. When nothing seems to be about to happen or change, you begin to look with different eyes. The carpet lies on water that reflects the sky. It could perhaps fly, but it is suspended as frozen in time, or is hesitantly hovering over our heads.

This composition originates in Kooijmans' approach as a painter. In this case, in the Dutch tradition of water, sky and light. The rug, however, evokes associations with an Eastern fairytale, but at the same time could be lying on a table in a pub in the village by the lake. Or in a mosque in Amsterdam, where someone is saying his prayers.
Beyond conflict and dualism, Kooijmans creates an image that does not take a stand, but rather, stimulates reflection that helps you to think yes and no, this and that, and to say nothing at all for a while.

Netherlands Media Art Institute, Esma Moukhtar Read more...
Date: 2007
Length: 7'56''
Type: Video
Copyrights: All rights reserved (c) LIMA
Genre: conceptual, poetry
Keywords: representation, identity, religion, culture, nature, landscape