Cologne performance (part 1)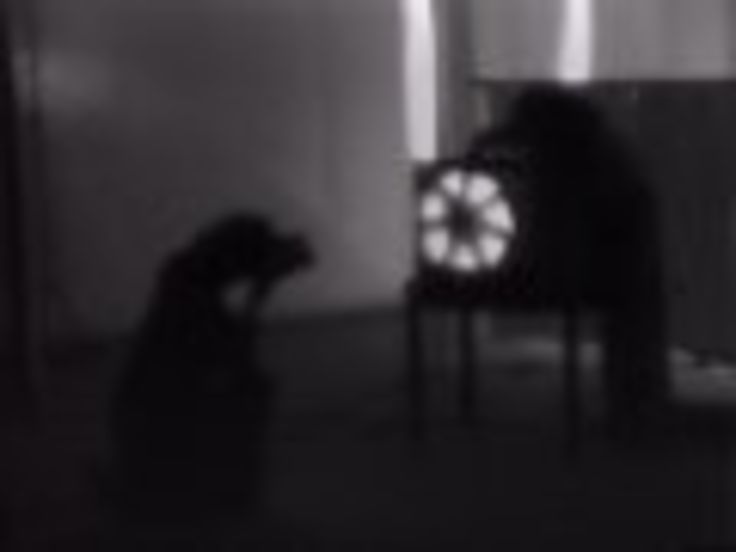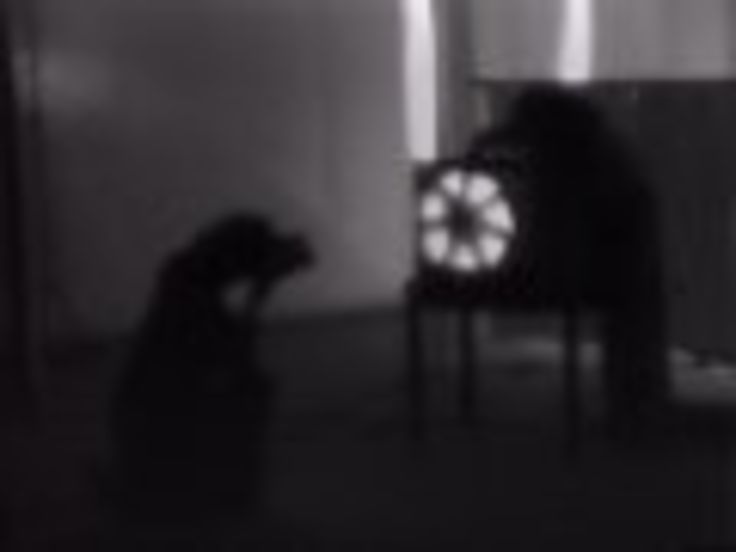 Unable to play video - your browser does not support any of the available video types.
Jonas creates in her Cologne performance a dreamlike, mystic space. Daylight is blocked by fabric hung in front of the windows and the only other source of light seem to be three monitors, two on the floor and one on a pedestal. At the right hand side of the separate set there is a box, illuminated on the inside, containing a brush and a bunny rabbit. Behind a curtain is a wood of paper cones, further in the back some sort of stage, separated by another (movable) curtain. The monitors are used in two different ways: to include outside images (a bagpipe piper, fragments from an earlier work, 'Barking', 1973) and to alienate images from inside (showing the negatives and endless image in image). Her performance gets a liturgic, ritualistic character as she moves …hrough the space. She pets the bunny while ringing bells, hums through one of the cones (the same tune as in 'Merlo', 1974), moves her hands in front of the screen that is filmed (which leads to a kaleidoscopic effect), and dances, dis- and reappears, dressed in a burka. The snapping of a belt to the rhythm of an old song and spinning of pegtops become some kind of magic ritual, though uncomprehensible to the viewer. She fills the space with layers of images, sound and movement, and creates an abstract symbolism that is open to various interpretations and plays with the viewer's imagination.

Netherlands Media Art Institute, Maria Heidemann Read more...
Date: 1974
Length: 33'35''
Type: Video
Copyrights: All rights reserved (c) LIMA
Genre: performance (artwork genre)
Keywords: installation - multi-channel video installation, registration (technique), body, dance (subject), movement, sound (subject), space