Left Side Right Side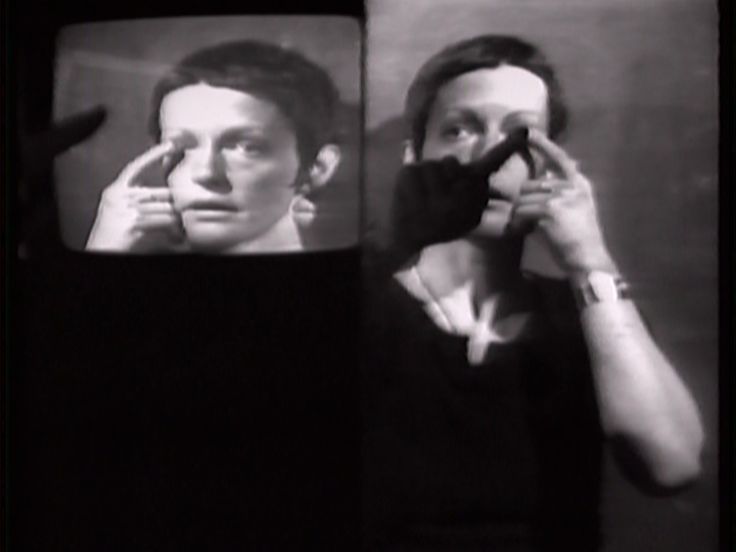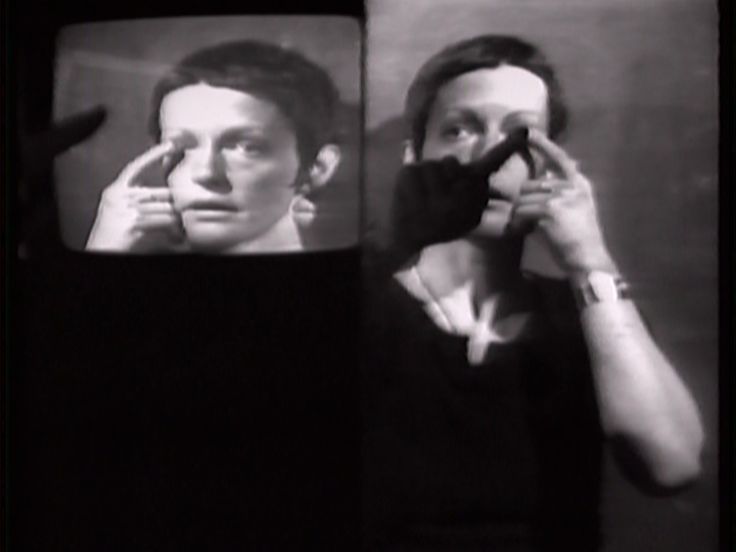 Unable to play video - your browser does not support any of the available video types.
In Left Side Right Side, Joan Jonas makes use of a mirror and the properties of the medium of video to investigate her own body and self image in an ingenious manner. Left Side Right Side is built up out of close-ups. Jonas points with her hand to indicate what is right and what is left: 'This is my right eye, this is my left eye.' Due to a complex construction, we can see, at the same time, a monitor image to the left and a mirror image to the right, both filmed by a single stationary camera. In this way, Jonas duplicates her own self. Before the viewer's very eyes, a complex and confusing game unfurls between right and left, and between video image and mirror image. What is video image and what is reflection? Not until we can see the 'real' Jonas is th… mystery solved: Jonas is seated with her face turned towards both the monitor and the mirror, which are placed side-by-side. A camera, placed directly opposite her, behind the mirror and the monitor, is filming her movements and transmits this image directly to the monitor. A second camera, standing diagonally behind her, records the image that shows both the monitor and the mirror. During the playing time of the videotape, the image we see alternates between that of the monitor and mirror and the direct shots of Jonas. Read more...
Date: 1972
Length: 7'37''
Type: Video
Copyrights: All rights reserved (c) LIMA
Genre: performance (artwork genre), body art
Keywords: perception, identity