Harry Houdini (there's no escape that I can see)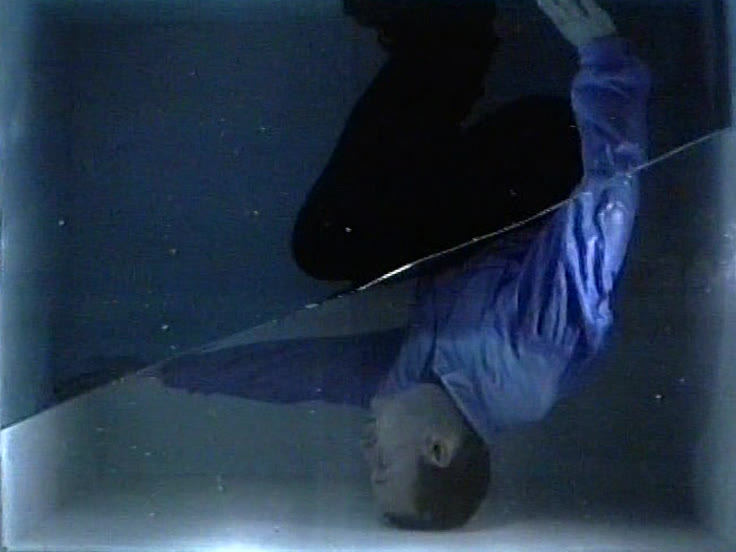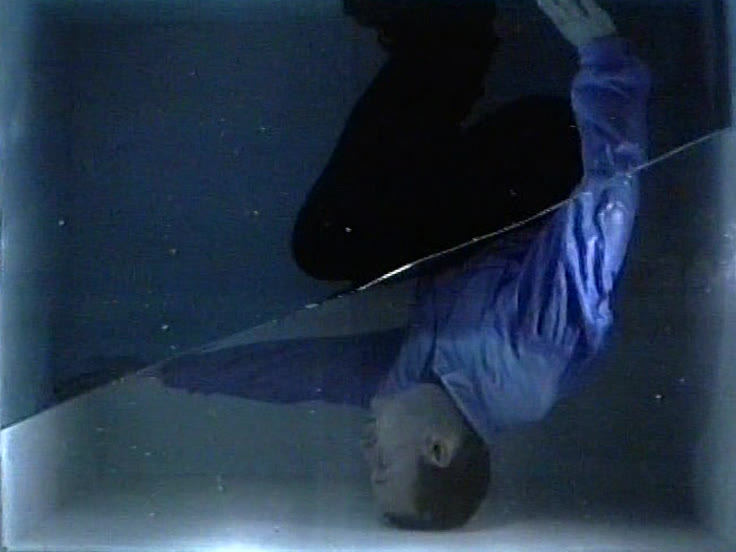 Unable to play video - your browser does not support any of the available video types.
The idea of escapology as entertainment is turned upside down in this video. A man trapped in the screen struggles to keep his head above water whilst attempting to escape. The camera is caught up in the event and as the title suggests the man is framed in a hopeless situation. The beginning and the end look the same, but something in the middle changes.
Date: 1994
Length: 1'45''
Type: Video
Copyrights: All rights reserved (c) LIMA