Dressage - title and credits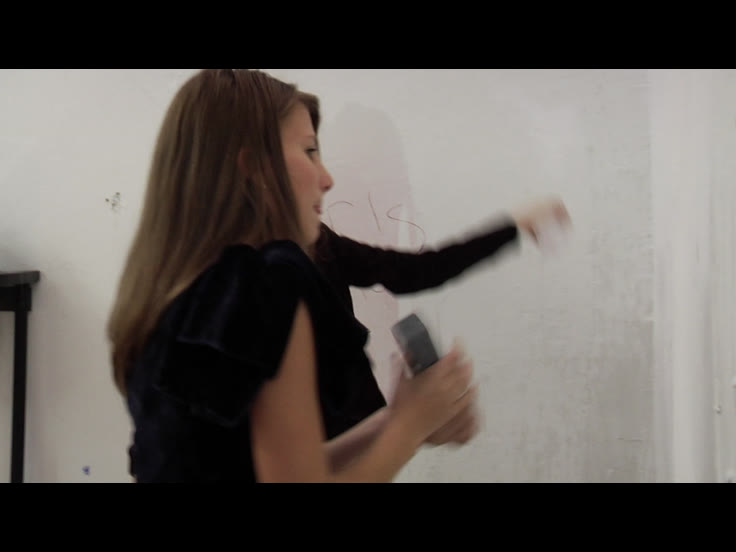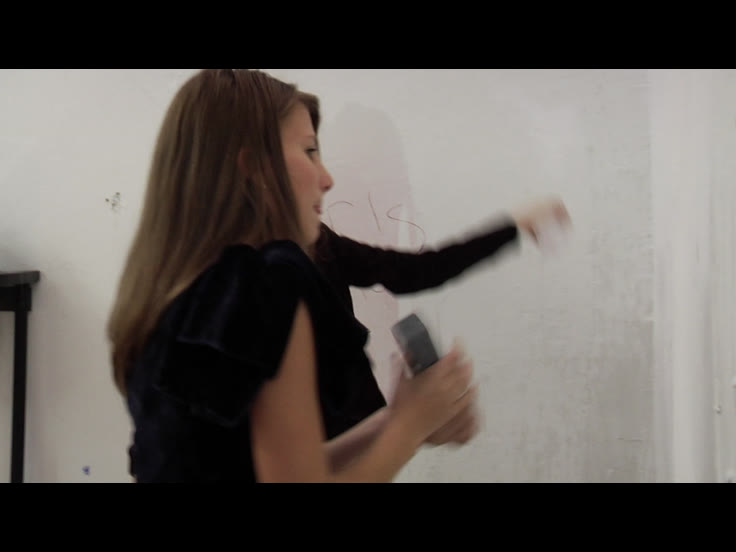 Unable to play video - your browser does not support any of the available video types.
Ten beautiful girls, eleven or twelve years old, find themselves at this confusing and awkward age between childhood and puberty. They are preparing for a special occasion. Dressed like young women, they apply make-up so skilfully that it seems as if they do this every day. They were raised in New York's high society, so they know how it works. With long hair, high heels and preppy clothes, they have a last look in the mirror, trying to perfect their looks. Treated like princesses, they receive stylish mobile phones from a few assistants.

Rudelius films them from a distance, a method which is typical for all her work. 'Dressage' shows the girls with merciless, anthropological precision. Their behavior is recognizable, but the artificial situation also cause… unease and alienation - especially when the group leaves the dressing room and is led to an adjacent space. Without any apparent reason, without even blinking an eye and with a deadpan expression, the girls go for it. With destructive determination they aim at the interior and the walls of the space. Eventually they succeed in breaking out and letting the outside world in. The girls themselves remain impeccable, hardly needing to readjust their hair and clothing. A curious calm ensues. 'Dressage' enacts a female transitional ritual, an unexpectedly aggressive counterpart to the subtle masculine power play in Rudelius' earlier work 'Rites of Passage'.

Netherlands Media Art Institute, Esma Moukhtar Read more...
Date: 2009
Length: 9'21''
Type: Video
Copyrights: All rights reserved (c) LIMA