Rites of Passage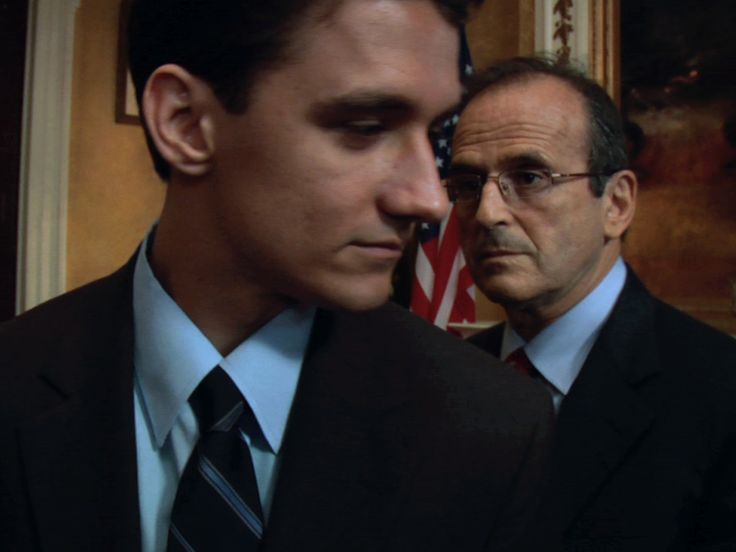 Viewing this artwork online is limited by the owner
Like an anthropologist, Julika Rudelius has portrayed managers, tough boys, young women, immigrants, millionaires and ageing ladies. Now she has filmed young Americans with leadership ambitions. In earlier works she often appeared as the interviewer: visible or audible, sometimes off-screen. But now the camera is doing the work; as a director Rudelius is practically invisible.

She leads us towards an unreal, apparently parallel universe of political power, where credibility and persuasion are being taught and where charisma is being modelled. An established leader brushes aside his own so-called charisma in front of the camera by saying it is only a matter of being true to oneself. The boys, coming from elite universities, were selected strictly and are alw…ys observed and addressed from very close by their superiors. The higher representatives of American political parties test their pupils' rhetorical capabilities, attitude and charisma.
The spoken lines become interchangeable after a short while, which causes the viewer to focus more on the men's nearly choreographic movements and touches. Inflection, long silences and gazes speak volumes about the play of submission. The men, in stiff identical suits, radiate a nervous tension and brooding expectations that sometimes border on the erotic.

Sometimes the camera is on top of the action, encircling the men; then again it remains distant. Rudelius combines staged sequences with documented recordings of conversations and other moments, which take turns in a double screen projection with a constant solemn piano tune in the background.
'Rites of Passage' is only partly about politics – like Rudelius' other works that only partially treat subjects like sex, power, money or beauty. It is most of all a study of behaviour that is evoked and maintained as soon as a person finds himself within a specific group and environment, where actions seem to derive their meaning from specific rituals.

Netherlands Media Art Institute, Esma Moukhtar Read more...
Date: 2008
Type: Installation
Copyrights: All rights reserved (c) LIMA
Genre: (experimental) documentary (artwork genre)
Keywords: installation - multi-channel video installation, identity, communication, power, industry, youth