Rituals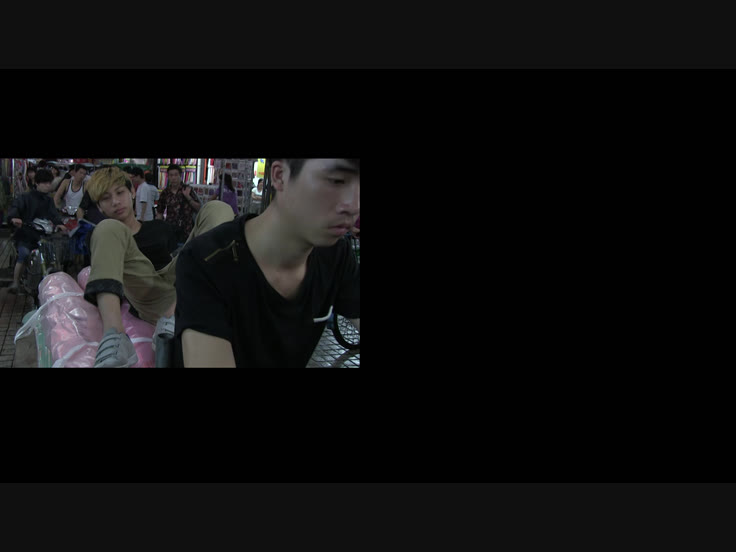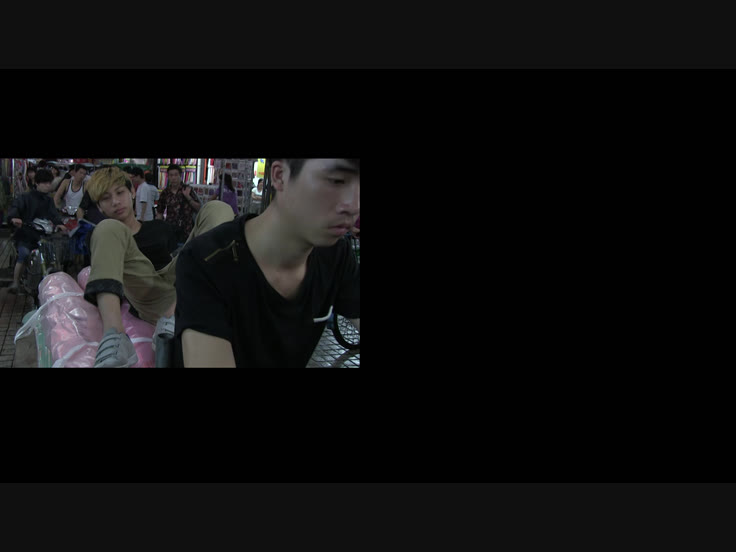 Unable to play video - your browser does not support any of the available video types.
Rudelius filmed Rituals (2012) while in residency in China. Without any dialog, an indicator of the language barrier, the dual-screened film features male adolescents wearing current fashion and contemporary styled hair posing and gazing at the camera in the streets of Guangzhou. Moving slowly, as if they were taking still photographs, the boys touch their faces and angle their bodies – obviously proud of their outward appearance. Giving off a 'smoulder' seductive look, the film comes off somewhat satirical: boys modeling seriously without being acknowledged from pedestrians walking in front of or behind them . The two screens show a succession of these boys in this manner, along with scenes of boys in fabric stores. Additional scenes of a singer…being showered with money, and a musician changing one RMB to 100 emphasize the far-fetched dream of becoming rich quick in a global economy of income inequality. Inevitably, all of these scenes relate to new global capitalism: exhibitionist youth culture, trade, and commerce.
Conditioned by media culture, the voyeuristic boys in this film pose consciously as if they were in fashion magazines or advertisements. Rudelius is also investigating the behavior of youth in a global society. Read more...
Date: 2012
Type: Installation
Copyrights: All rights reserved (c) LIMA