Train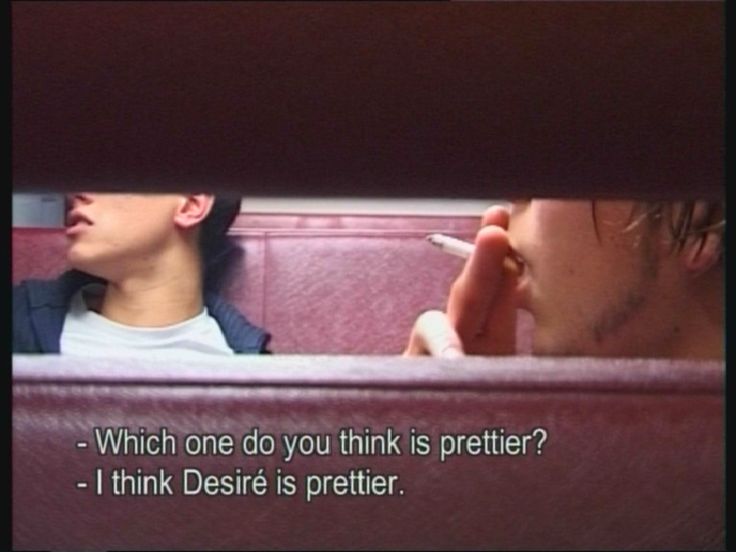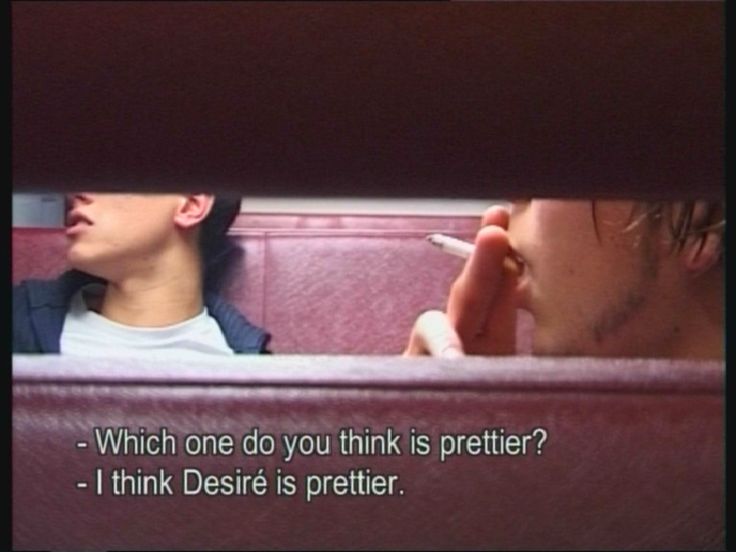 Unable to play video - your browser does not support any of the available video types.
'Some women are only good for fucking.' 'I've had seven blow jobs and I didn't come once.' 'I can do anything I want to her'. A conversation between four boys aged about eighteen. They are on a train, spread over four benches and are discussing their sex life. They talk about 'cunts' when the women in question are only good enough to satisfy their sexual needs, about 'girls' when members of the opposite sex deserve more respect, like that 'nice girl' from the gym. She at least had some self-respect, in contrast to other women, who let themselves be 'screwed' by that one in the morning and another at night, and whose 'worn-out cunts' are like the 'corner shop'.
Train is a short video work by the German artist Julika Rudelius. Rudelius likes to observe people, …o observe the relationships between individuals and groups. Her videos are midway between documentaries and staged plays. For Train, she asked the boys to repeat their conversation in the train for the camera. Therefore, to a certain extent, the video is staged, but it is still based on a chance meeting.
Her camera registered everything, mercilessly and almost voyeuristically: through the gap between the back of the seat and the head support, so that only parts of the faces are visible. This lends the work a rather universal character, despite the certainly very personal revelations.
Towards the end of the video, a short cut heralds in a change. Suddenly one of the boys confesses to having 'done it' with his friend's girl friend. They had not meant to; it just happened. But in fact she had led him on. 'I'm an arsehole, but who do you blame the most?', he asks his outraged friend, who eventually has to admit that, indeed, it is his girl friend who is to blame.
Merel Bem

Read more...
Date: 2001
Length: 7'02''
Type: Video
Copyrights: All rights reserved (c) LIMA