In Two Minds - Third Version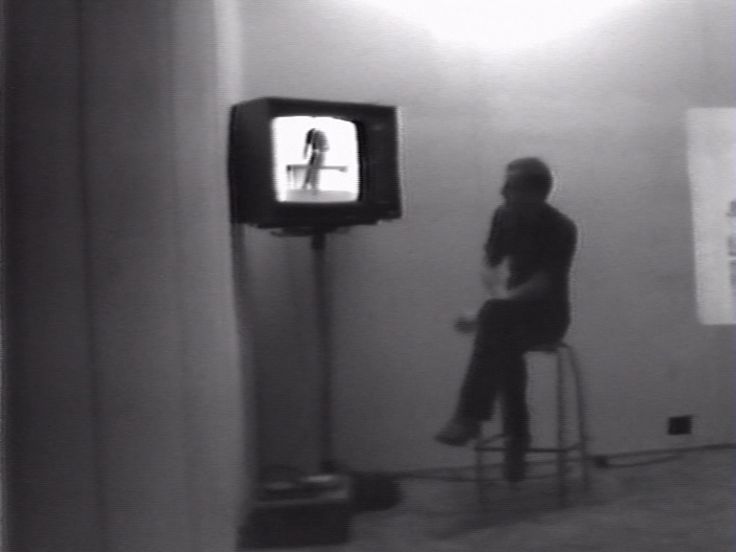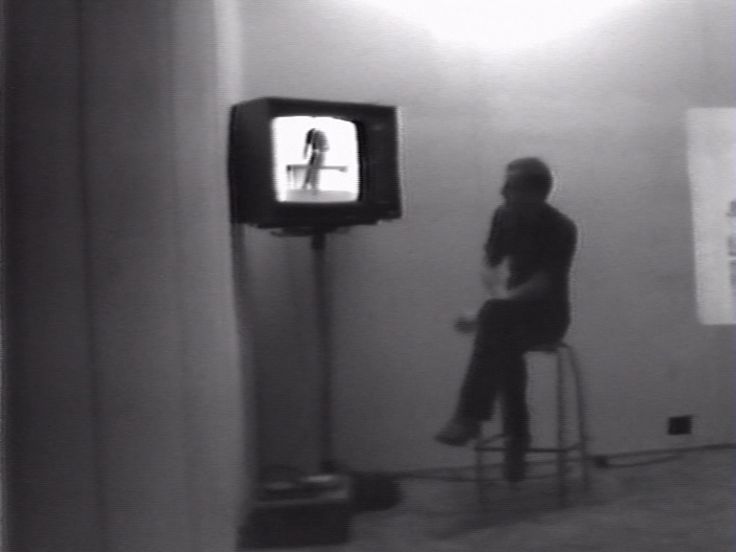 Unable to play video - your browser does not support any of the available video types.
In 1978, the first version of the video performance 'In Two Minds' came into being. Kevin Atherton can be seen on a video monitor: he is interrogating the artist Kevin Atherton. Atherton then answers these questions during the live performance. In the same year, Atherton turned this work into a video installation at the Serpentine Gallery in London. Two monitors are placed opposite each other: on the one, Atherton can be seen as the interviewer, on the other, as the person answering the questions. In the third version, Atherton is answering the same questions during a performance, but now almost three years later. The video recording of this performance is not a 'dry' registration from a single camera angle. All kinds of techniques have been used, such as …n overlay and a split screen, in order to shed light, in various ways, on the relationship between the Atherton on the monitor and the Atherton in the gallery. The repetitive picture-in-the-same-picture effect is reinforced even more by the fact that the work itself is the topic of discussion: Q: 'Did you pick the questions you thought you could answer?', A: 'Well, obviously. If I'm asking the question I'm estimating what the answer's gonna be.' A bit later: A: 'Well, if you can't take the answers, don't ask the questions.'
This work reveals the ambiguous relationship between medium and reality. Atherton creates a confrontation between a predetermined world and a 'real' world, both situated in the present. The artist is present in both worlds. In this way, Atherton also demonstrates the duality of the artist. The degree of miscommunication between the artist and himself is remarkable. Although emotions are running high and the two Athertons are getting onto each other's nerves, they are both right, and they are both 'the real Kevin Atherton'. Atherton creates many different truths, thereby undermining the possibility of a true claim on the truth: which Atherton should we in fact believe? He creates a situation only to be able later, in a humorous way, to comment on it and ridicule it.
Atherton quotes himself from the catalogue: 'I want my work to ask questions, not only about itself, but also about the time and place it finds itself in.' On the tape itself, Atherton explains that the work is about dialogue: 'a dialogue about a self-dialogue.' Read more...
Date: 1978
Length: 25'06''
Type: Video
Copyrights: All rights reserved (c) LIMA
Genre: performance (artwork genre), interview (artwork genre)
Keywords: artist, video (subject), communication, installation - multimedia installation