Der Geisterseher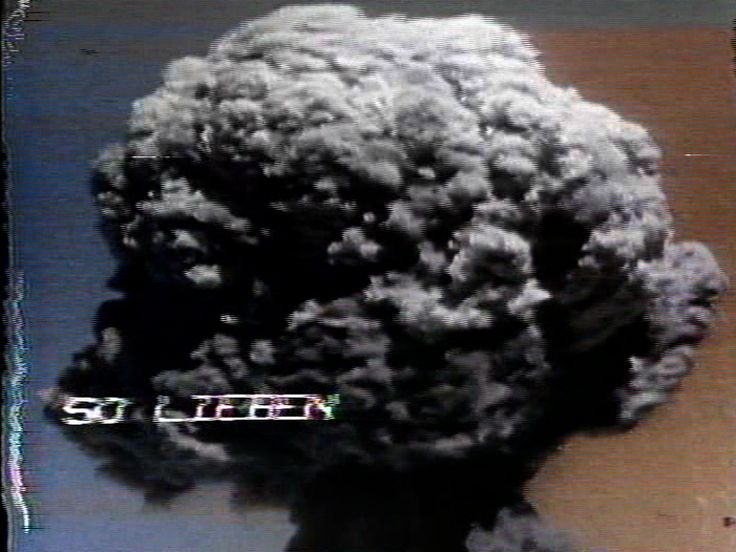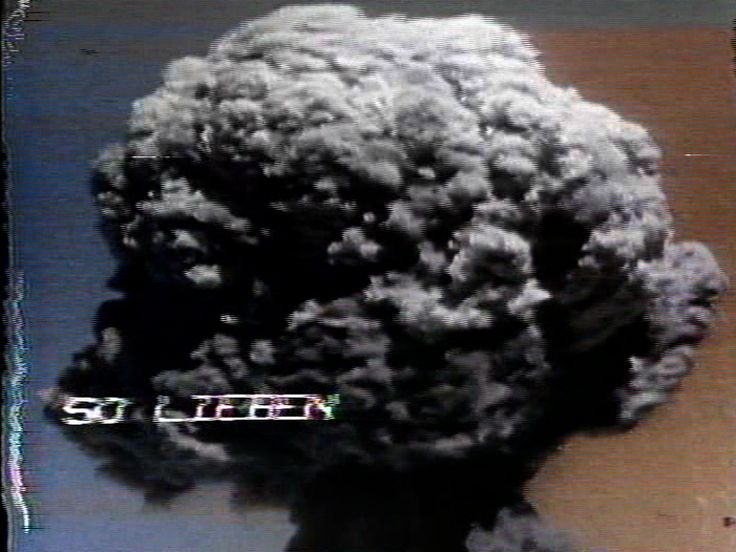 Unable to play video - your browser does not support any of the available video types.
The title of Klaus vom Bruch's Der Geisterseher refers to the Gothic genre of the Schauerroman and, in particular, Schiller's Der Geisterseher: Aus den Memoires des Grafen von O** (1787-89). Klaus vom Bruch's video compels us to compare the television set to the pre-cinematic contraption of the phantasmagoria, which induced shock and terror in its audience by seeming to materialise specters in their midst. Der Geisterseher, which bears the logo of "Alternativ Television" – a local television station vom Bruch established with Marcel Odenbach and Ulrike Rosenbach in Cologne – transfers the ghostly séance to the site of the television set. 
The viewer is treated to the repeated image of a rising mushroom cloud with the ultimate ironic caption, r…peating the text 'Warum wir Männer die Technik so lieben (Why we Men adore Technology). Vom Bruch questions technology's nature and its goals by presenting it as a weapon that can lead to destruction and oppression. All too often, technological developments have their origins in the machinery of warfare. Equally technology is often propagated and introduced to 'man' as if it were per se seductive, desirable and even erotic. Vom Bruch demonstrates this by means of technology itself. Through his virtuoso editing he reduces images to mere repetition, connoting history repeating . The soundtrack consists of a much too happy, triumphing song which underlines the irony - or cynicism - of the images. Read more...
Date: 1979
Length: 15'51''
Type: Video
Copyrights: All rights reserved (c) LIMA
Keywords: sampling, technology, destruction