Der Westen lebt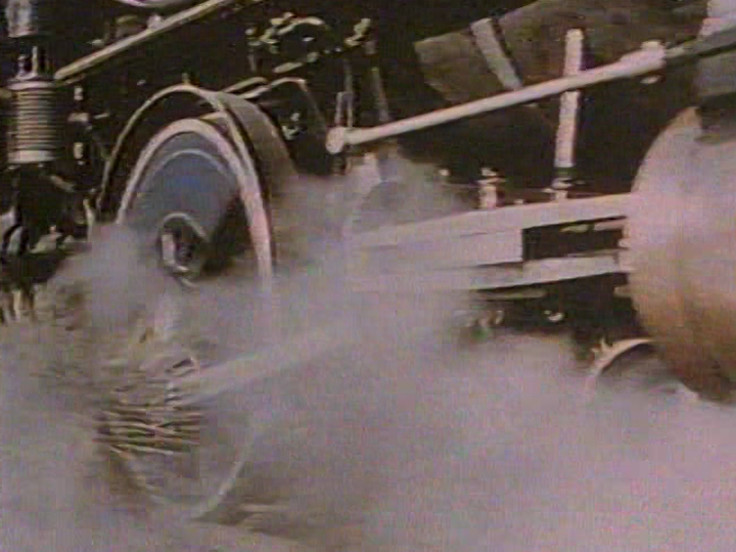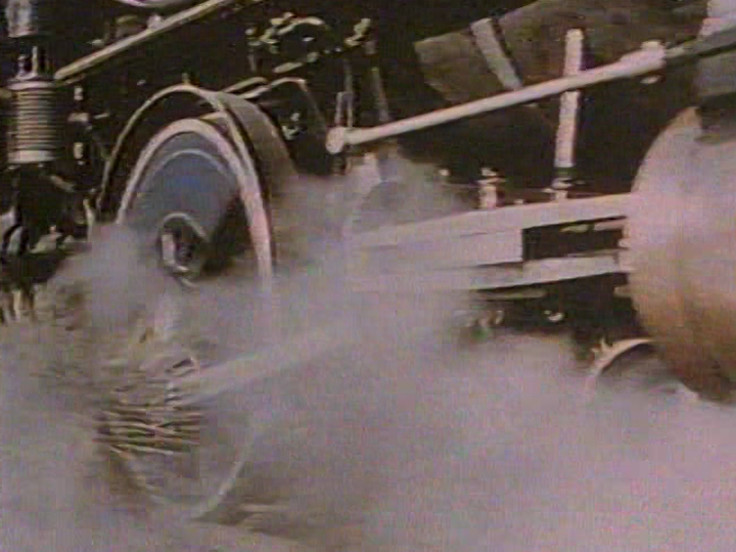 Unable to play video - your browser does not support any of the available video types.
Vom Bruch actually created "Der Westen Lebt" with his girlfriend at thetime, Heike-Melba Fendel, and the two of them feature in this piece intheir roles as lovers. Beginning hesitantly and cognizant of the camera,the couple embrace. They are set against a blank wall with stronglighting such that they are the only subject of our attention. Theviewer becomes a voyeur of the highly dynamic play between the two, andwe are abruptly confronted by the strobing juxtaposition of images ofthe couple and a speeding locomotive. Vom Bruch's signature split-secondediting style creates a fast paced rhythm between the two, and themachine-sound repetitions that ensue highlight the tense mechanisms thatpower the relationship between lovers. Always interlaced with the loopedpist…ns of the train, we see the balance between vom Bruch and Fendel movefrom a teasing foreplay to passionate physicality and sexually chargedstruggle. Landscapes pass and the images are sporadically intertwined,but the artists maintain the mechanised reference of the locomotivethroughout the work. The ambivalent title, "The West Lives", serves toplace the work in a broader context of Western cultural iconography,whereby cinematic imagery, industrial progress and the historical sexualattitudes of male-female relationships come together as vocabulary foran intimate yet distanced self-portrait of the two artists.

(Elaine W. Ho) Read more...
Date: 1984
Length: 4'47''
Type: Video
Copyrights: All rights reserved (c) LIMA
Keywords: collage, sampling, love, technology, movement