Suicide Sutra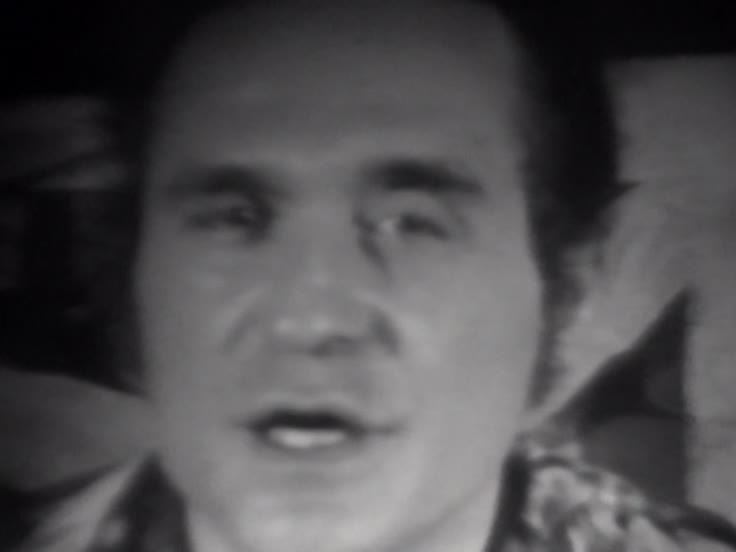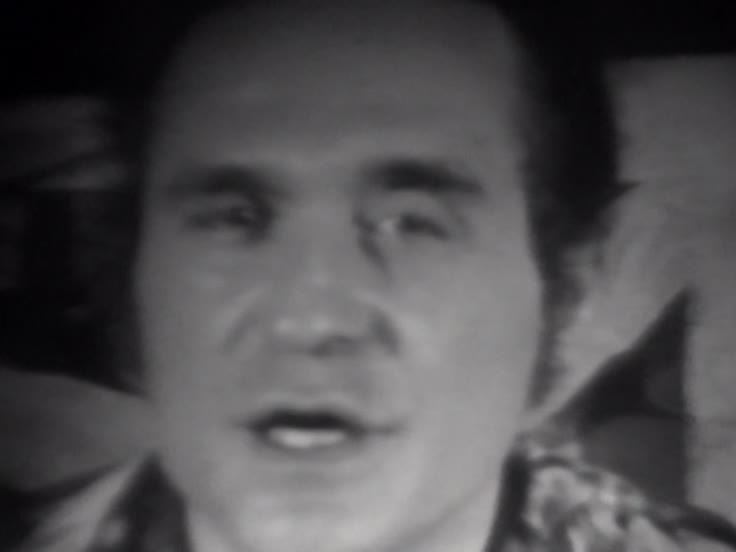 Unable to play video - your browser does not support any of the available video types.
In this tape by Levine, John Giorno (American sound poet, actor in Andy Warhol's Sleep) plays the lead. He repeats the texts spoken by Levine. The repetition in the text itself, and the voices talking over and repeating each other, turn the text into a whirlpool of words, only fragments of which are intelligible. The viewer becomes hypnotized, or rather, brainwashed. The tape reveals great political involvement. It is full of references to the hippie culture, the horrors of the Vietnam War, the hypnotizing and seducing effect of consumer society due to advertising, etc.
The tape begins with the sutra (Asian sonorous poem) Dakini Software. The text alternates with TV images of commercials, cartoons, sports programmes, and news. The images are recorded by fi…ming the TV screen, which gives a flickering effect. The flashes of light bring about an even more direct connection between the images and sound, with the result that text and image reinforce each other. Dakini is a Buddhist doctrine, and software refers to computer programming, so this is brainwashing based on Eastern wisdom. John Giorno is dressed in typical hippie style, with his black hair tied back in a knot. The second allusion to Asia and Buddhism is the altar standing in the background.
In the second part of the tape, Levine and Giorno are reciting the Suicide Sutra in exactly the same way. 'Everyone is invited to participate in this film, and the way to do that is by intensifying your body (…), becoming totally uptight. It has to do with locating your body in space and locating the space in your body. Okay, suicide sutra…'. Where, in the first part of the tape, shots of Giorno were intermixed with TV images, here we occasionally see an extreme close-up of an eye. The text becomes more and more vehement, and when, in the story, the suicide has taken place, all kinds of wartime memories spring to the writer's mind. He speaks of napalm, burns, low-flying aircraft, and of being trapped, things that in all probability refer to the war in Vietnam. 'And you hear the long roar of a jetplane, and it's getting louder. (...) A napalm bomb. Napalm is sliding everywhere and it covers your skin and you can't believe it's happening. And your skin is burning and every inch of you is burning. Napalm that can't be rubbed off or put out.'


Read more...
Date: 1974
Length: 30'13''
Type: Video
Copyrights: All rights reserved (c) LIMA