Cleaning the Mirror III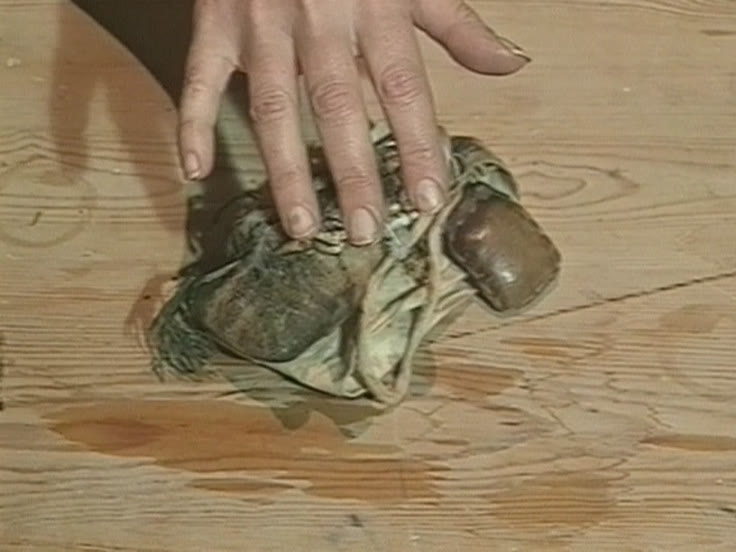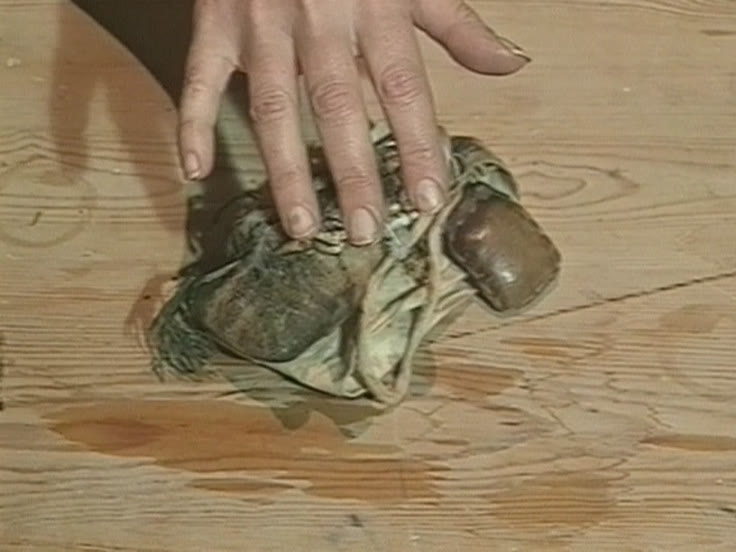 Unable to play video - your browser does not support any of the available video types.
I sit at a table in the Pitt Rivers Museum.
The curator of the museum, with his hands protected by white gloves, takes an object out of the glass case (previously chosen by me).
He puts this object in front of me.
I stretch my hands 5 cm to 10 cm above it.
I keep my hands motionless, never touching it, for a period of time that I feel is necessary to establish communication.
We repeat the same procedure until all objects have been used.
Date: 1995
Length: 22'11''
Type: Video
Copyrights: All rights reserved (c) LIMA
Genre: performance (artwork genre)
Keywords: registration (technique), installation - single-channel video installation