Freeing the Body (SD)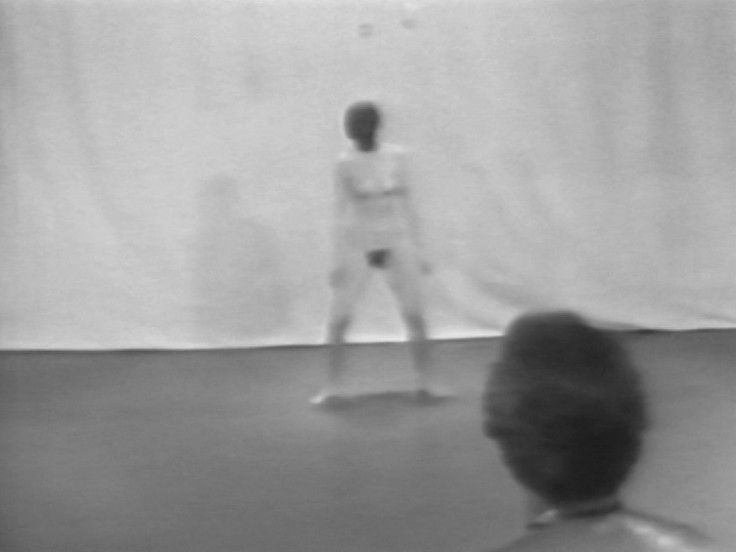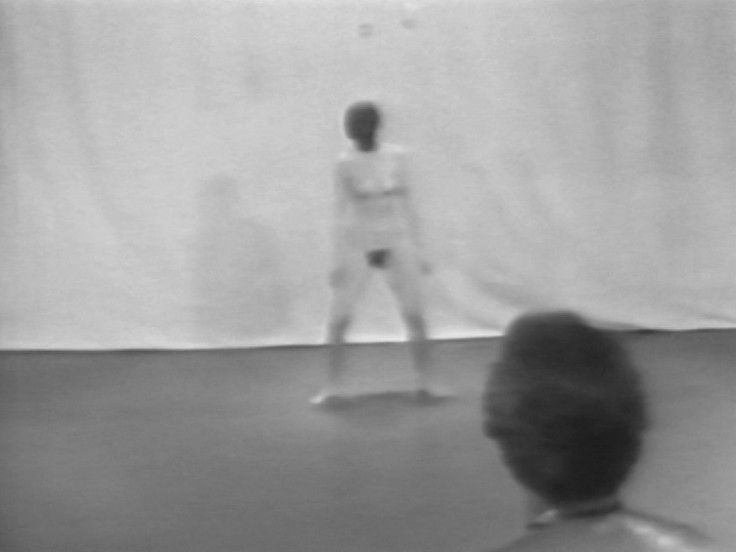 Unable to play video - your browser does not support any of the available video types.
In the registration of the six-hour performance 'Freeing the Body' (December 1976) at the Mike Steiner gallery in Berlin, Abramovic can be seen standing naked in front of a white wall. An African drummer is sitting in front of her, beating a drum with his hands, sometimes quickly and loudly, at other times more gently. Abramovic moves her body to this rhythm. During the early part of the performance, she still has plenty of energy, and she rocks her hips and upper body vigorously to and fro. Even her arms are constantly working; her entire body responds to the tempo and intensity of the drumbeat. Over the course of the six hours, exhaustion sets in. Abramovic falls back on a single monotonous movement, now and then visibly exerting herself in an attempt to rei…vigorate her body. After a final convulsive movement, in which she tries to give her all for one last time, she allows herself to collapse onto the floor and remains lying there, completely exhausted. During the performance, Arbamovic's head was covered by a black scarf. In this way, the audience is not distracted by Abramovic as a person or personality, and attention can be focused on the body, which, due to its anonymity, has become an abstraction. For Abramovic, this work is an attempt to reach a state where there is no fear of pain, death or physical restrictions. The desire to mentally enter another dimension by overstretching one's physical limits has connections with rituals from 'primitive' cultures. Not only Abramovic herself, but also the audience becomes entranced by the performance. Read more...
Date: 1976
Length: 54'06''
Type: Video
Copyrights: All rights reserved (c) LIMA