Rhythm 0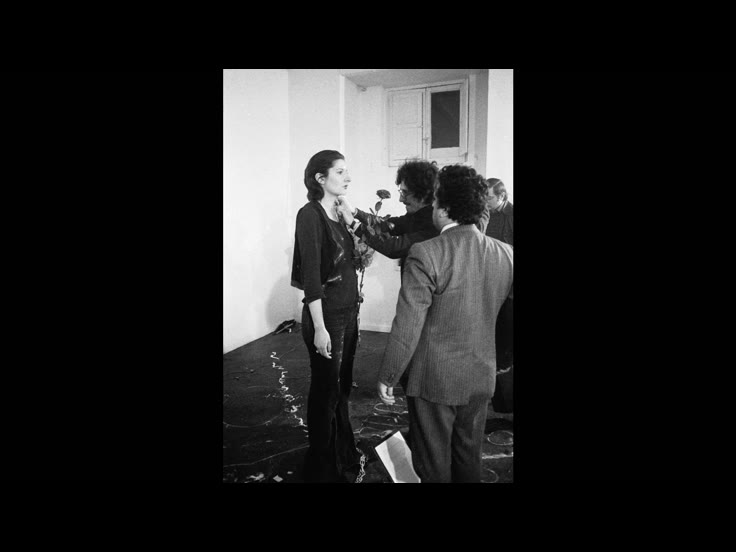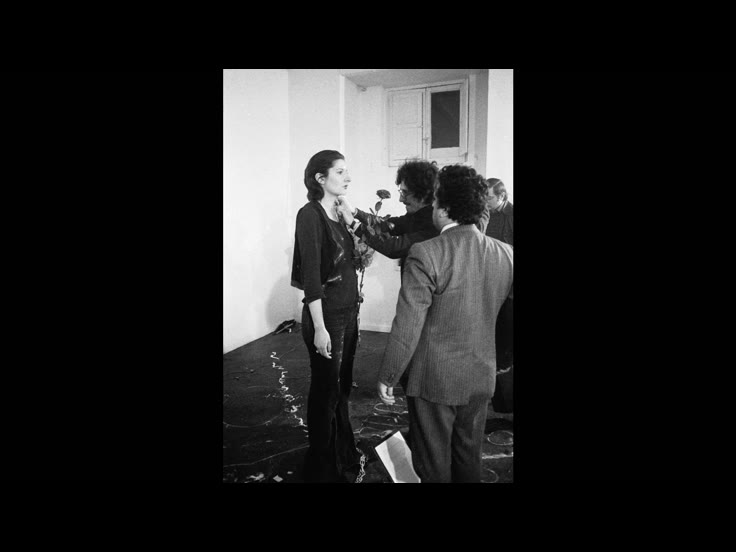 Unable to play video - your browser does not support any of the available video types.
Rhythm 0 (1974) was a six-hour work of performance art by Serbian artist Marina Abramovic in Studio Morra, Naples. The work involved Abramovic standing still while the audience was invited to do to her whatever they wished, using one of 72 objects she had placed on a table. These included a rose, feather, perfume, honey, bread, grapes, wine, scissors, a scalpel, nails, a metal bar, and a gun loaded with one bullet.

There were no separate stages. Abramovic and the visitors stood in the same space, making it clear that the latter were part of the work. The purpose of the piece, she said, was to find out how far the public would go: "What is the public about and what are they going to do in this kind of situation?"


Rhythm 0 by the Serbian artist Marina Ab…amovic comprises seventy-two objects set out on a long table covered with a white tablecloth, as well as sixty-nine slides. The slides are projected onto the gallery wall above the table from a projector which sits on a stand. Among the objects on the table is a framed description of a performance piece of the same name that took place at Studio Morra in Naples in 1974. The slides document this performance and the objects replicate the original props used. Many are perishable items, such as foodstuffs and flowers, which need to be replaced each time the work is displayed. The work was remade for exhibition purposes in 2009 as part of the Abramovic's retrospective exhibition at the Museum of Modern Art, New York. Read more...
Date: 1974
Length: 5'45''
Type: Video
Copyrights: All rights reserved (c) LIMA