Sleeping Under the Banyan Tree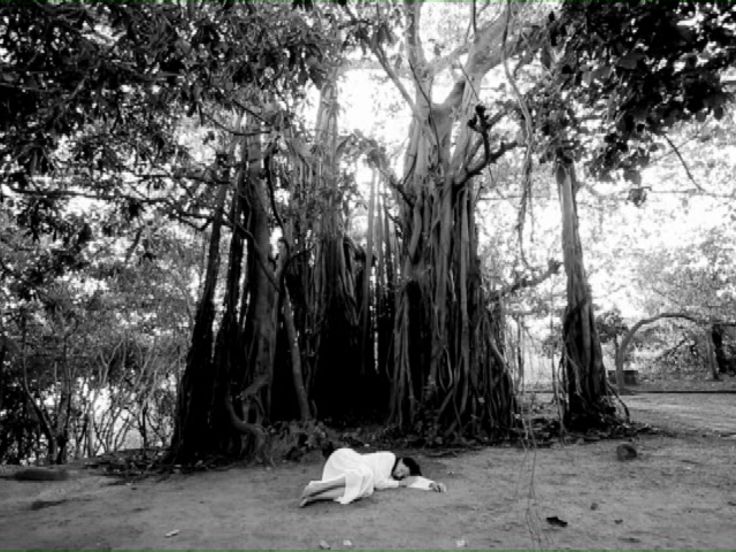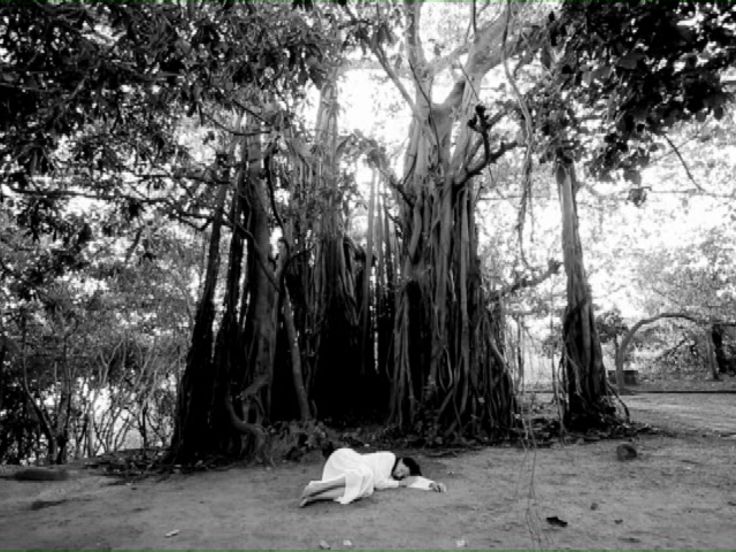 Unable to play video - your browser does not support any of the available video types.
In this black and white film Marina Abramovic lies motionless, sleeping under an imposing Banyan (Indian fig) Tree. The dark tree contrasts with the artist's white robe. Abramovic, who constantly challenges physical boundaries and limitations of her body, does not move a muscle throughout the entire film. The attention is shifted from the artist to the almost equally tranquil surroundings. The rustling leaves, the cavorting flies and the refraction of sunlight are the only moving elements in the nearly one-hour video work. The film's length and slowness are characteristic of Abramovic's later work. In contrast to her early work in which she often pushed the envelope of her body's limitations, subjecting the body to extreme and even aggressive situation…, her later work is more peaceful in nature. And in the case of Sleeping Under the Banyan Tree, the work is also more serene.
Read more...
Date: 2010
Length: 56'43''
Type: Video
Copyrights: All rights reserved (c) LIMA
Genre: body art, performance (artwork genre), self-portrait
Keywords: artist, body, mythology, nature, personal history, third world/non-western culture, time